Academy Trainer für ÖPNV-Systeme in Bus & Bahn(m/w/d)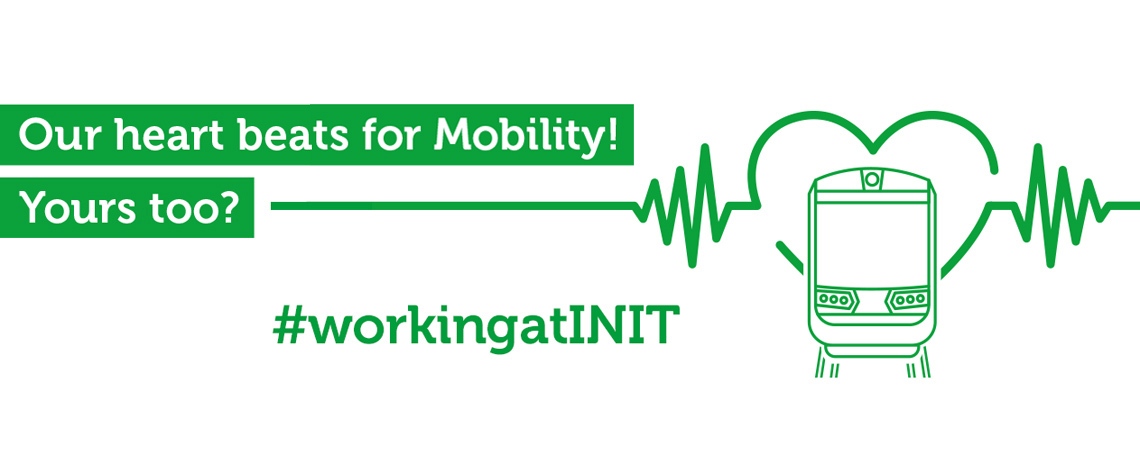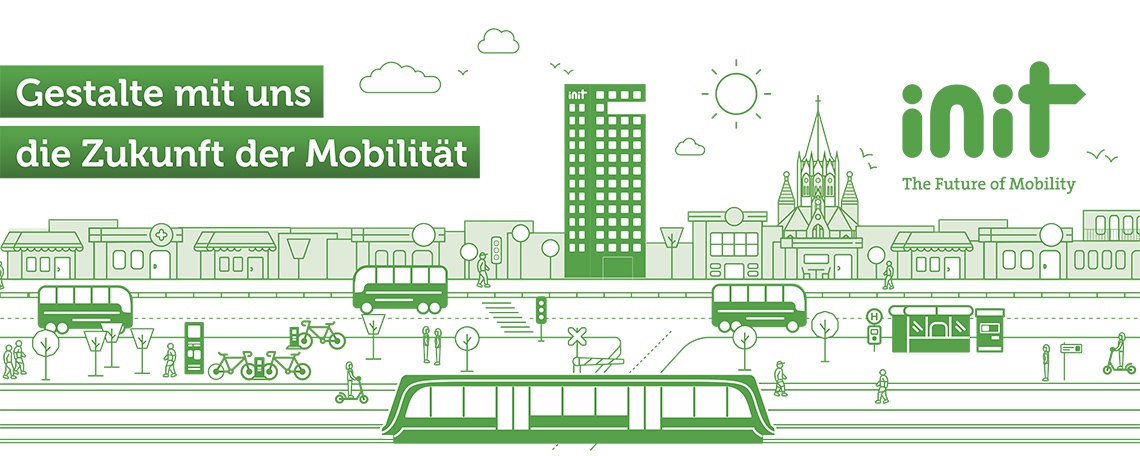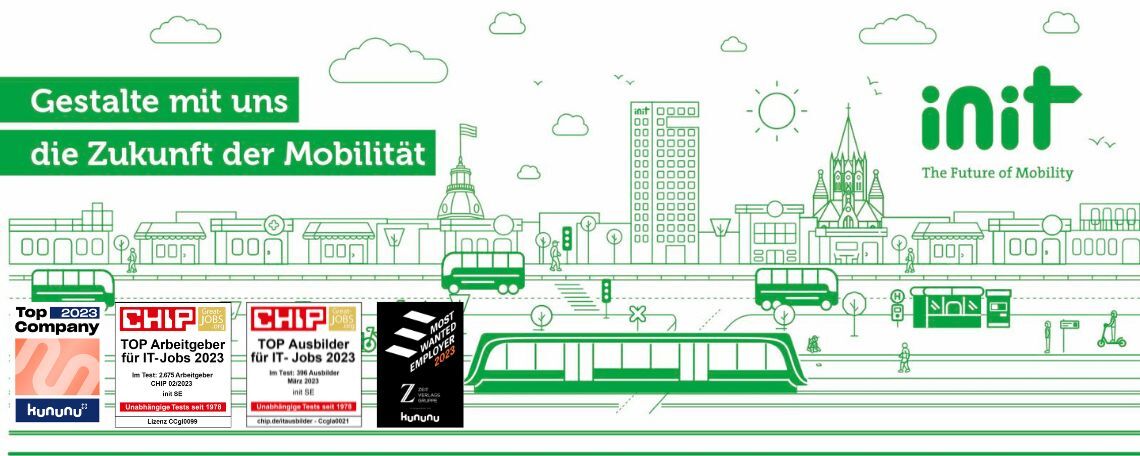 Über uns:
Shaping the Future of Mobility – together! Gemeinsam leisten wir einen wichtigen Beitrag für die Zukunft der Mobilität und gestalten den Öffentlichen Personennahverkehr von morgen. Klingt interessant? Erfahren Sie mehr auf unserer Homepage - www.initse.com 
Das erwartet Sie:
Mit viel Hingabe und technischem Know-how unterstützen unsere Trainer*innen unsere Kunden dabei, die Anwendungen von INIT zu verstehen und im Alltag optimal zu nutzen. Hierfür suchen wir kommunikative und empathische Verstärkung!
Als Trainer*in führen Sie intensive Trainings durch, Ihre Zielgruppe reicht von Bus- und Straßenbahnfahrer*innen über Sachbearbeiter*innen bis hin zu Systemadministratoren
Die Durchführung erfolgt digital oder vor Ort beim Kunden bzw. bei INIT
Die Organisation und Koordination der Trainings sowie deren Vor- und Nachbereitung geschieht eigenverantwortlich durch Sie und in Rücksprache mit Ihren Kunden
Während der Schulungen achten Sie auf die Fragen und Bedürfnisse Ihrer Trainingsteilnehmer*innen und haben stets ein Auge auf entsprechende Anpassungen des Trainingsportfolios
Im Zuge dessen erweitern und konzipieren Sie (neue) Schulungsinhalte und passendes Schulungsmaterial, suchen hierfür auch den engen Austausch zu unseren technischen Fachabteilungen
Darüber hinaus bilden Sie eigene INIT Kolleg*innen im Rahmen unserer internen Academy fort und unterstützen bei Bedarf bei Fachmessen und User-Group Meetings durch die Aufbereitung sowie passende Darstellung spezifischer Fachthemen
Das bringen Sie mit:
Berufserfahrung im ÖPNV von Vorteil (z.B. als Disponent (m/w/d)in einem Verkehrsbetrieb) oder auch bereits konkret im Trainingsumfeld
Eine hohe technische Affinität, gerne auch Erfahrung im Umgang mit technisch erklärungsbedürftigen Systemen bzw. Produkten
Ein empathisches, sicheres und geduldiges Auftreten (auch vor größeren Gruppen) und Freude an der aktiven Kommunikation sowie Spaß und Routine im Umgang mit digitalen Medien (remote – Trainings)
Ein Händchen dafür, Informationen sinnvoll und strukturiert aufzuarbeiten und anschaulich zu vermitteln
Ein hohes Maß an Eigenverantwortlichkeit sowie eine offene Herangehensweise an neue Themen
Fließende Deutsch- und Englischkenntnisse und die Bereitschaft zu gelegentlichen Dienstreisen für die Durchführung der Trainings
Standort:
Karlsruhe, INIT GmbH
Fragen?
Bei Fragen helfen wir gerne weiter und sind über jobs@initse.com oder 0721/6100-0 erreichbar!
 
Sophia Coveli
HR Coordinator