Anwendungsbetreuer | Application Support | 3rd Level Support | Data Analytics(m/w/d)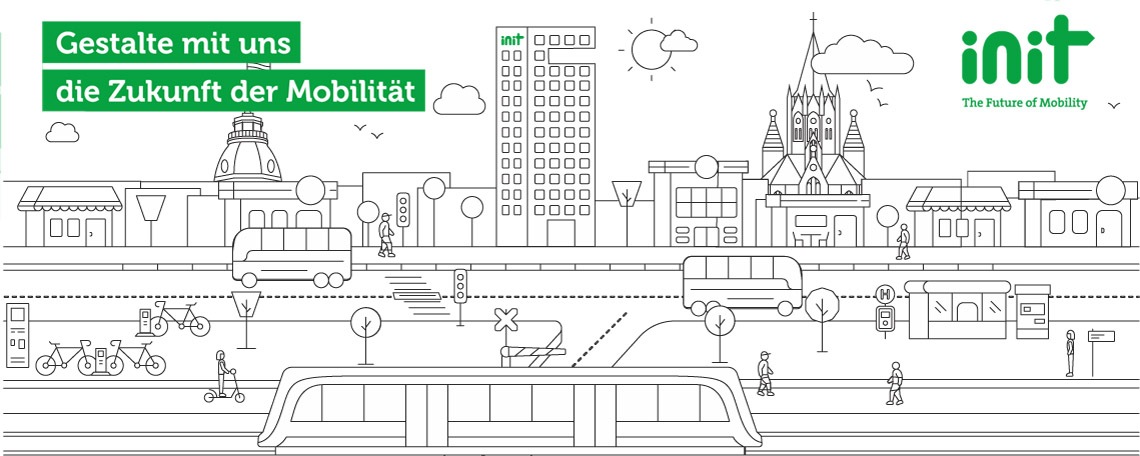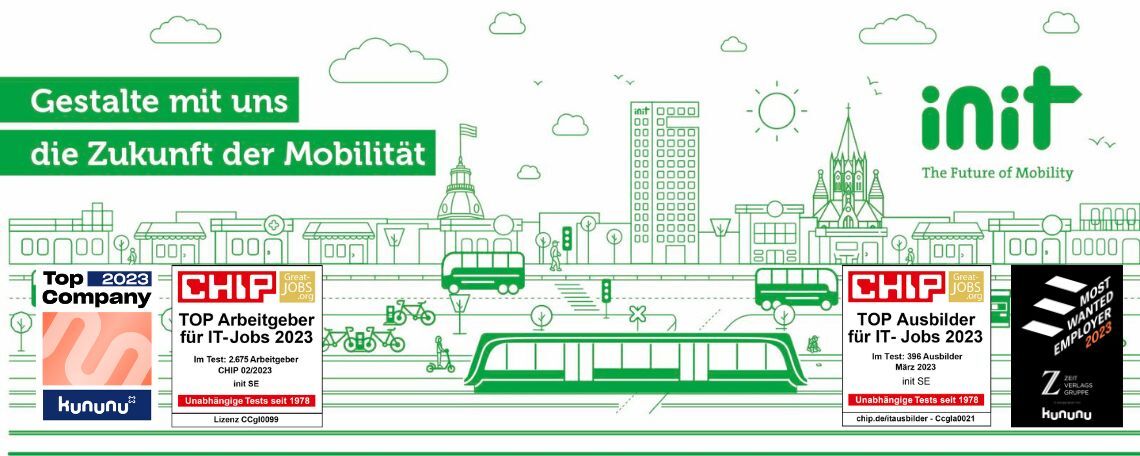 Dein erster Einblick:
Als
Anwendungsbetreuer*in | 3rd Level Support
, nimmst Du eine wichtige Rolle innerhalb unseres im Team gelebten 3rd Level Supports für unsere nachhaltigen Softwarelösungen im Bereich Data Analytics und automatische Fahrgastzählung ein. Die Softwarelösungen umfassen neben Datenanalysen historischer Daten des ÖPNV-Betriebs, auch die Echtzeitverarbeitung und -darstellung von Fahrgastzahlen, damit unsere weltweiten Kunden optimale Prognosen ableiten können
Das klingt spannend? Dann komm' und steig' ein!
Deine Benefits sind u.a.:
Flexible Arbeitszeiten und Option "Mobile Office"
30 Tage Urlaub und die Möglichkeit auf 5 zusätzliche Tage "Flexi-Urlaub"
Gaming Zone, Massagesessel und Creative Area 
Finanzielle Zusatzleistungen für u.a. Fahrtkosten und Kinderbetreuung 
Aktuelles Smartphone (Android/iOS) zur beruflichen & privaten Nutzung
Das erwartet Dich bei uns:
Während Deiner Einarbeitung steht Dir ein exklusiver "Pate" mit Rat und Tat zur Seite. Ebenfalls und darüber hinaus kannst Du Dich immer auf dein Team verlassen. Auf diese Weise lernst Du schrittweise unser Unternehmen, unsere Technologien und unsere Arbeit kennen. Gemeinsam Lösungen erarbeiten, sich austauschen und gegenseitig unterstützen – das bedeutet für uns Teamwork!
Gemeinsam mit Deinem Team betreust Du als Schnittstelle nationale und internationale Verkehrsbetriebe bei der Einführung und Nutzung unserer Systemlösungen – diese im stetigen Austausch mit unseren Kollegen aus der Entwicklung
Als spezialisierter Ansprechpartner für unsere Softwarelösungen analysierst und bearbeitest Du selbstständig eingehende Vorfälle unserer verbundenen Kundensysteme und kümmerst Dich um die Identifizierung sowie Behebung der eingegangenen Störungen
Du pflegst und aktualisierst unsere Softwareanwendungen und implementierst diese in unseren verbundenen Kundensystemen
Des Weiteren stellst Du die spezifische Dokumentation aller erforderlichen Informationen in unserem Ticket-System JIRA sicher - um einen breiten Wissenstransfer zu gewährleisten
Für einen konstanten Know-How-Transfer arbeitest Du eng mit deinen zukünftigen Kolleg*innen des eigenen Teams sowie auch bereichsübergreifenden Abteilungen zusammen
Das bist Du:
Du hast eine Ausbildung zum/zur Fachinformatiker*in, ein Studium im IT-Umfeld absolviert oder Dir Deine fachlichen Fähigkeiten über fundierte praktische (Berufs-) Erfahrung angeeignet
Daten und deren Analyse zählen zu deiner Leidenschaft
Interesse und Freude am öffentlichen Personennahverkehr
Gute Deutsch- & Englischkenntnisse in Wort und Schrift für den technischen Austausch mit Kolleg*innen und Kunden
Du bringst fundierte Kenntnisse in SQL, bestenfalls im Oracle-Umfeld mit
Kenntnisse in PL/SQL und mindestens Anwenderkenntnisse in Java sind erforderlich
Du bringst Dich gerne aktiv ein, findest Team-Play wichtig und teilst Dein Wissen gerne mit anderen
Du bist zuverlässig, arbeitest gewissenhaft und hast einen hohen Qualitätsanspruch (auch bei der Dokumentation von Problemlösungen)
Solltest Du nicht alle Anforderungen abdecken, keine Sorge – wir freuen uns trotzdem auf Deine Bewerbung!
Über uns:
Karlsruhe, INIT GmbH

Shaping the Future of Mobility – together! Gemeinsam leisten wir einen wichtigen Beitrag für die Zukunft der Mobilität und gestalten den Öffentlichen Personennahverkehr von morgen.
Erfahre mehr auf unserer Homepage - www.initse.com 
Du hast noch Fragen?
Wir helfen Dir gerne weiter und sind über jobs@initse.com oder 0721/6100-0 erreichbar!
Marco Emanuele
HR Recruiter