Anwendungsbetreuer | Application Support (m/w/d)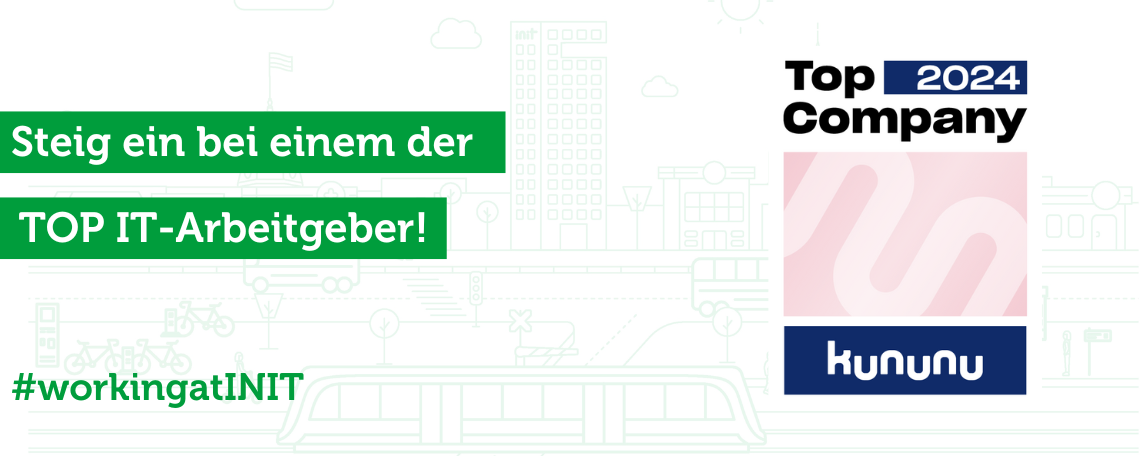 Über uns:
Shaping the Future of Mobility – together! Gemeinsam leisten wir einen wichtigen Beitrag für die Zukunft der Mobilität und gestalten den Öffentlichen Personennahverkehr von morgen. Klingt interessant? Erfahre mehr auf unserer Homepage - www.initse.com 
Das erwartet Dich:
Als Anwendungsbetreuer*in nimmst Du eine wichtige Rolle innerhalb unseres 3rd Level Support für Backend-Systeme im Bereich Ticketing ein, mittels derer unsere Kunden (meist ÖPNV Verkehrsbetriebe) jegliche Zahlungs- und Buchungsprozesse sowie das Tarifdatenmanagement abbilden:
Pflege und Aktualisierung der Ticketanwendungen und Installationen in unseren komplexen Kundensystemen
Mitarbeit im Aufgabenspektrum unseres 3rd Level Support bei der Fehlersuche und -analyse, die bspw. durch Programmfehlfunktionen, Konfigurationskonflikte oder fehlende Berechtigungen verursacht werden
Intensive Einarbeitung in unsere Ticketing-Systeme sowie in dazugehörige Applikationen und Datenbanken
Enge Zusammenarbeit innerhalb des eigenen Teams und auch der Abteilung für einen konstanten Wissenstransfer
Unterstützung beim Ausbau unserer internen Wissensdatenbank für den 3rd Level Support
Das bringst Du mit:
Abgeschlossene Ausbildung (z.B. als Fachinformatiker, IT-Systemkaufmann, Informatikkaufmann (m/w/d)) oder einschlägige Berufserfahrung im IT-Umfeld
Gute / Fließende Deutsch- Englischkenntnisse für den täglichen Gebrauch sowie zur Suche und eigenständigen Erweiterung unserer internen Wiki Artikel
Vielschichtige Systemanwendungen und heterogene Systemlandschaften machen Dich neugierig und die Einarbeitung in solche Spaß – vielleicht sogar mit der Perspektive einer Expertenrolle?
Du bringst Dich gerne aktiv ein, findest Teamplay wichtig und teilst Dein Wissen gerne mit anderen
Du bist zuverlässig, arbeitest gewissenhaft und hast einen hohen Qualitätsanspruch (auch bei der Dokumentation von Problemlösungen)
Standort:
Karlsruhe, INIT GmbH
Fragen?
Bei Fragen helfen wir gerne weiter und sind über jobs@initse.com oder 0721/6100-0 erreichbar!
Steffi Wahlich
Team Manager Recruiting