Ausbildung Fachinformatiker (m/w/d) Systemintegration 2024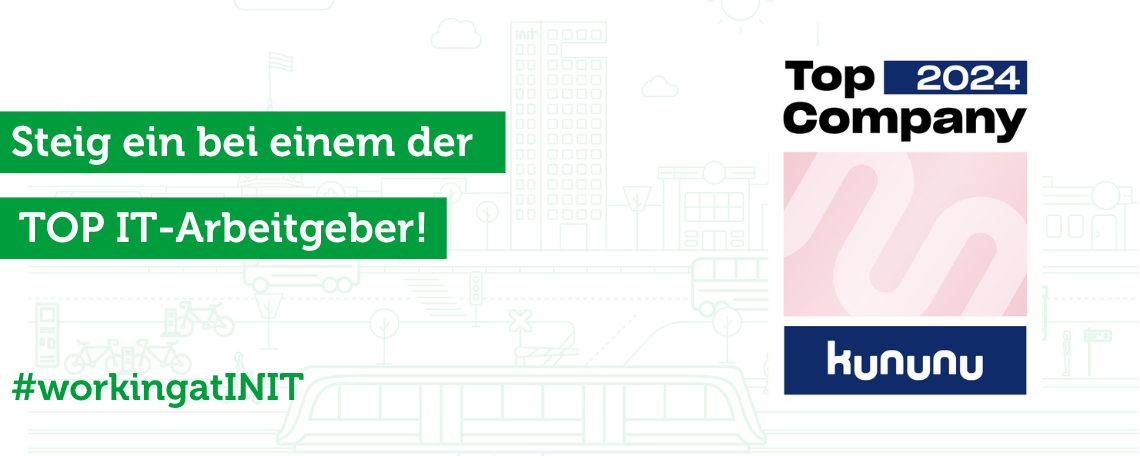 Über uns:
Shaping the Future of Mobility – together! Gemeinsam leisten wir einen wichtigen Beitrag für die Zukunft der Mobilität und gestalten den Öffentlichen Personennahverkehr von Morgen.
Klingt interessant? Erfahre mehr auf unserer Homepage - www.initse.com 
Das erwartet Dich:
Eine praxisnahe Ausbildung in einem internationalen Unternehmen
Mitarbeit im internen IT-Bereich sowie bei der Umsetzung von Kundenprojekten
Installieren sowie Reparieren von Computern, Netzwerken, Telekommunikations- und Virtualisierungslösungen
Installieren und Konfigurieren von Software
Herausfordernde Aufgaben bei der Fehlersuche und deren Beseitigung in allen Bereichen der IT
Ausbildungsdauer: 3 Jahre 
Berufsschule: Heinrich-Hertz-Schule in Karlsruhe
Das bringst Du mit:
Realschulabschluss oder eine allgemeine bzw. fachgebundene Hochschulreife 
Gute bis sehr gute Mathematikkenntnisse
Abstraktes logisches Denkvermögen
Großes Interesse an der Datenverarbeitung
Freude an der Zusammenarbeit und dem Austausch im Team
Standort
Karlsruhe, INIT GmbH
Fragen?
Bei Fragen helfen wir gerne weiter und sind über jobs@initse.com oder 0721 6100 0 erreichbar.