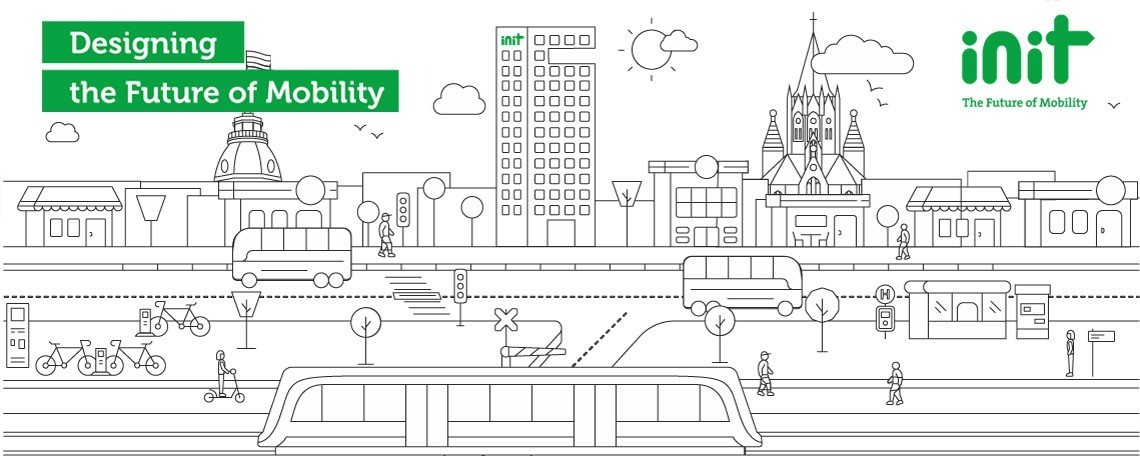 About us:
INIT is the worldwide leading supplier of IT solutions for buses and trains. We assist more than 1,100 transport companies in making public transport more attractive and more efficient and as a result, we make mobility even easier for both the users of our systems and for passengers throughout Europe, America, New Zealand, Australia and Asia.

INIT offers space for ideas and responsibility. Joining us will give you the chance to significantly contribute to the future of mobility while also building on your career. Implement your own ideas, assume responsibility and develop your professional and personal skills – that's what you can achieve with us. Flexible working hours, comprehensive additional benefits and a positive working environment within an enthusiastic, collaborative team – that's what we offer you. We look forward to receiving your online application at www.initse.com.
Your responsibilities:
As Commercial Manager, you will support the commercial aspects of sales and projects within our UK subsidiary. You will be responsible for the handling of suppliers in the UK and for negotiating contracts. You will monitor customer contracts and manage the proposal process, with a detailed focus on calculations and business figures. This role also includes various commercial administrative tasks. You will report directly to the Managing Director and will work closely with the purchasing and production teams based in our head office in Karlsruhe, Germany.
Commercial aspects of sales
Obtain quotes for goods and services and negotiate back to back agreements with suppliers
Manage contract negotiations and process legal assessments (legal requirements vs. costs)
Manage the commercial part of the proposal process such as customer spare parts orders and change or price requests
Understand and set up calculations, monitor estimates and input from the project team members, raise any exceptions and irregularities and monitor deadlines
Detail calculations to customers
Amend calculations with local costs for the subsidiary
Commercial aspects of projects
Monitor hardware sales and delivery from our HQ and liaise with the purchasing and production department as well as bus builders, coordinating their price books, POs, delivery, invoices and payments
Monitor customer contracts and scope
Assess and manage suppliers in conjunction with the purchasing department
Commercial supplier management
Commercial administration
Take into account processes and HR policies
Deal with shipping from our HQ, customs and HMRC
Your qualifications:
Degree in Business Administration, Accounting, Law or equivalent experience
Experience in a similar role is desirable but not essential
Hands-on personality with an entrepreneurial spirit
Solid legal knowledge and negotiation skills
Excellent written and spoken communication skills
Strong analytical skills and numbers oriented
Excellent MS Office skills, especially Excel
Available for regular business travel to Ireland and within the UK and occasional trips to Germany or other countries
Location:
Central Nottingham, UK
Do you have any questions?
Please write an e-mail to
jobs@initse.com
or contact us on 0049 721 6100 0.
Christine Abele
HR Generalist International