Datenbankentwickler Statistiksoftware (m/w/d)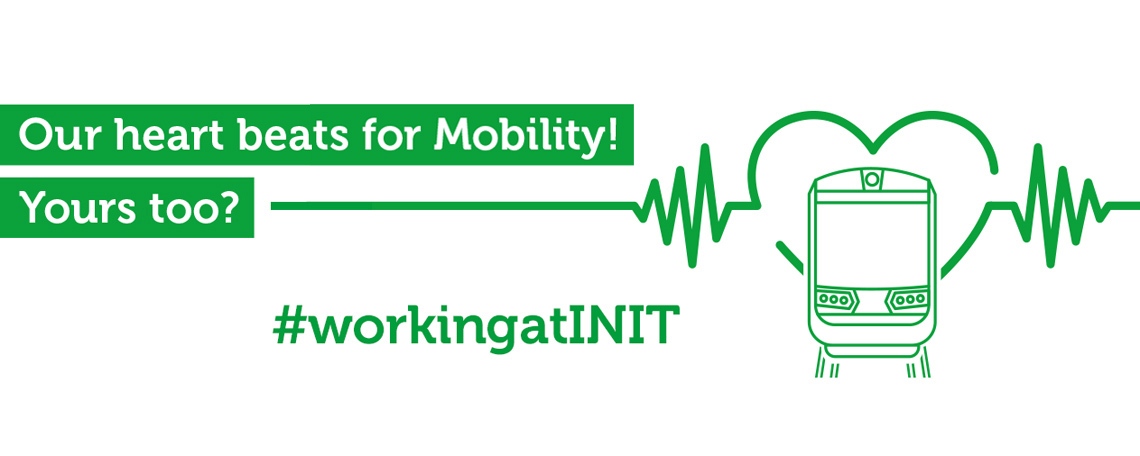 Dein erster Einblick:
Als 
Datenbankentwickler (m/w/d) Statistiksoftware
bist Du ein wichtiger Teil unserer
Statistikabteilung
. Hier arbeitet unser 
10
-köpfiges Team an der Entwicklung von plattformunabhängigen Lösungen für den weltweiten ÖPNV. Wir bereiten
die Daten auf und stellen diese bereit, damit unsere Kunden Fragen wie bspw. "Wie pünktlich war Linie X im Monat Y" beantworten und entsprechende Maßnahmen einleiten zu können.  
Das klingt spannend? Dann komm' und steig' ein!
Deine Benefits sind u.a.
:
Flexible Arbeitszeiten 
Mobiles Arbeiten wird bei uns gelebt
Fahrtkostenzuschuss ab Tag 1
Aktuelles Smartphone (iOS/Android) zur beruflichen & privaten Nutzung
30 Urlaubstage fix + optionale 5 Tage Zusatzurlaub pro Jahr
Das erwartet Dich:
Unterstütze uns bei der Neu- und Weiterentwicklung innovativer Data Analytics Software für den Öffentlichen Personennahverkehr!
Während Deiner Einarbeitung steht Dir ein exklusiver "Pate" mit Rat und Tat zur Seite. Ebenfalls und darüber hinaus kannst Du Dich immer auf dein Team verlassen. Auf diese Weise lernst Du schrittweise unser Unternehmen, unsere Technologien und unsere Arbeit kennen. Gemeinsam Lösungen erarbeiten, sich austauschen und gegenseitig unterstützen – das bedeutet für uns Teamwork!
Folgende Aufgaben übernimmst du, damit wir gemeinsam das Ziel erreichen:
Du hilfst mit, Kundendaten zu importieren und aufzuarbeiten, sodass sie für die Analyse über ein UI zur Verfügung stehen
Du wartest und erweiterst PL/SQL-Prozeduren
Gleichzeitig hilfst du, den oracle-spezifischen Code so zu migrieren, dass er auch auf anderen relationalen Datenbanksystemen lauffähig ist (z. B. PostgreSQL oder Microsoft SQL Server)
Du implementierst datenbanknahe Anforderungen in Java mit Hilfe des Quarkus-Frameworks
Das bringst Du mit:
Du verfügst über ein abgeschlossenes technisches Studium (z.B. in der Informatik) oder eine vergleichbare Qualifikation
Erfahrung mit Oracle (einschließlich guter PL/SQL-Kenntnisse) und einem weiteren RDBMS (vorzugsweise PostgreSQL) setzen wir voraus
Verständnis der objektorientierten Programmierung (OOP) in Java
Spaß an der Analyse und Verarbeitung von Daten
Erfahrungen in der Erstellung von Berichten und Dokumentationen
Solltest Du nicht alle Anforderungen abdecken, keine Sorge – wir freuen uns trotzdem auf Deine Bewerbung!
Über uns:
Karlsruhe, INIT GmbH

Shaping the Future of Mobility – together! Gemeinsam leisten wir einen wichtigen Beitrag für die Zukunft der Mobilität und gestalten den Öffentlichen Personennahverkehr von morgen.
Erfahre mehr auf unserer Homepage - www.initse.com 
Du hast noch Fragen?
 Wir helfen Dir gerne weiter und sind über jobs@initse.com oder 0721/6100-0 erreichbar!
 
Marco Emanuele
HR Recruiter