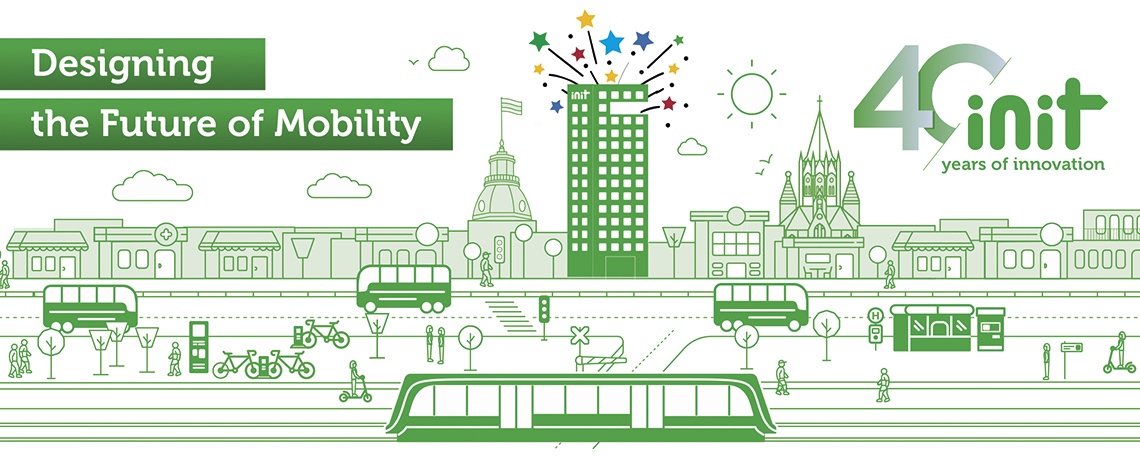 About us:
INIT is the worldwide leading supplier of IT solutions for buses and trains. We assist more than 1,100 transport companies in making public transport more attractive and more efficient and as a result, we make mobility even easier for both the users of our systems and for passengers throughout Europe, America, New Zealand, Australia and Asia. 

Shaping the Future of Mobility - together! Together we are making an important contribution to the future of mobility and shaping the public transport of tomorrow. Sounds interesting? Find out more on our homepage - www.initse.com.
Your responsibilities:
Exciting opportunity at INIT contributing to the further development of our ticketing portfolio. We are one of the leading innovators in contactless payment systems in transit payments world-wide. As the Fintech Manager, you will be a key player in the development of our product strategy and developing key business relationships within the payments industry. 
Through your transit payment ecosystem expertise and working across a range of INIT teams as well as third party providers, you will help develop the INIT product to be at the forefront of the industry. You will ensure relevant systems are integrated in line with the requirements of the payment industry and Acquiring Banks. Your responsibilities will include:
Being the owner of the whole payment process chain of the Payment Service Industry (Payment Acceptance Device, INIT Back Office, Payment Service Provider and Acquirers). Be the first contact person for business partners from the Payment Service Industry as well as relationship management with hardware providers, qualified security assessors, PSPs worldwide, Acquirers and other Fintech organisations.
Supporting INIT business units worldwide in EMV / Fintech topics. Coordinate with product owners, product managers and engineers to find simple and effective ways to meet the needs of the INIT product and business needs.
Ensuring the end-to-end integrity of the Fintech chain for the INIT Roadmap including identifying trends and new technologies as well as potential business opportunities.
Negotiating and managing contractual frameworks and agreement with PSPs, Acquirers etc. including compliance monitoring and management of maintenance and support topics as well as defining OPEX agreements.
Risk management / liability management within the Fintech domain as well as managing existing and new certifications and jointly with partners.
Your qualifications:
Relevant experience in cards ecosystem related role(s) as well as an excellent understanding of cards industry trends and best practices
Demonstrated ability to manage multiple initiatives to completion under concurrent, rigorous, and regulatory deadlines in a fast-paced dynamic environment as may be demonstrated by a Degree in Business
Extensive experience in the payment industry and in certification processes as well as around PCI-DSS compliance
Understanding of the card brands' different transit models
Strong presentation skills and effective communication with a variety of stakeholders
Fluent in English
Willing to travel internationally
Location:
Nottingham INIT Ltd. (UK)
Do you have any questions?
Please write an e-mail to
jobs@initse.com
or contact us on 0049 721 6100 0.
Christine Abele
HR Business Partner International