IT Operator (m/w/d)
INIT Mobility Software Solutions GmbH (Hamburg)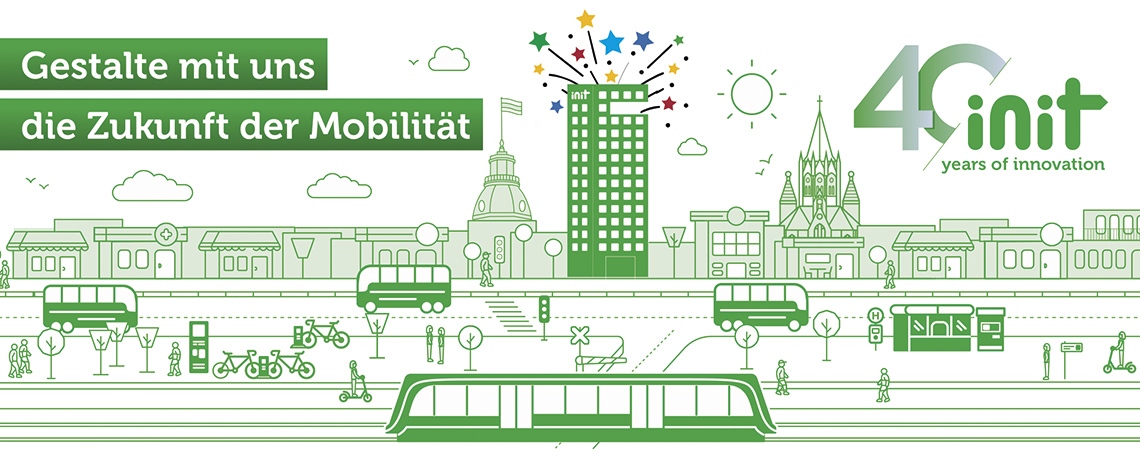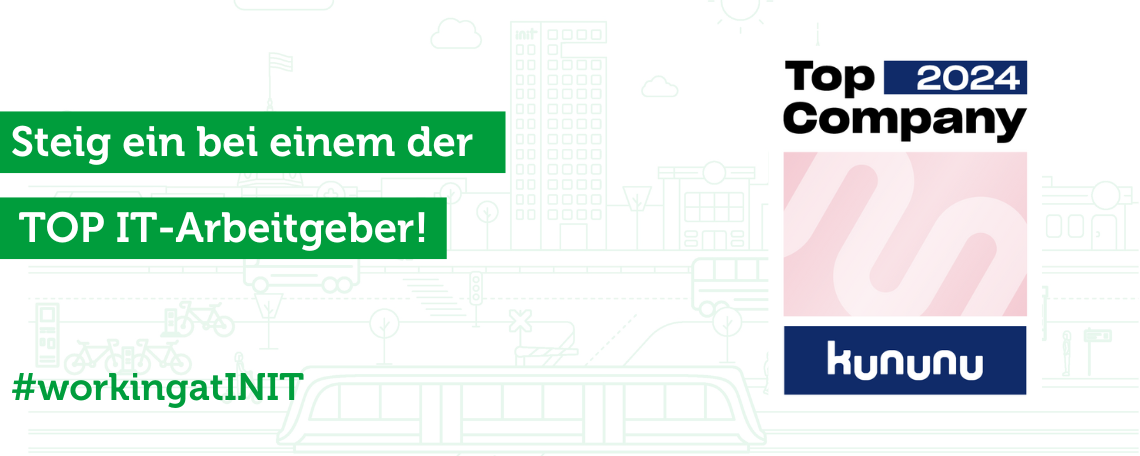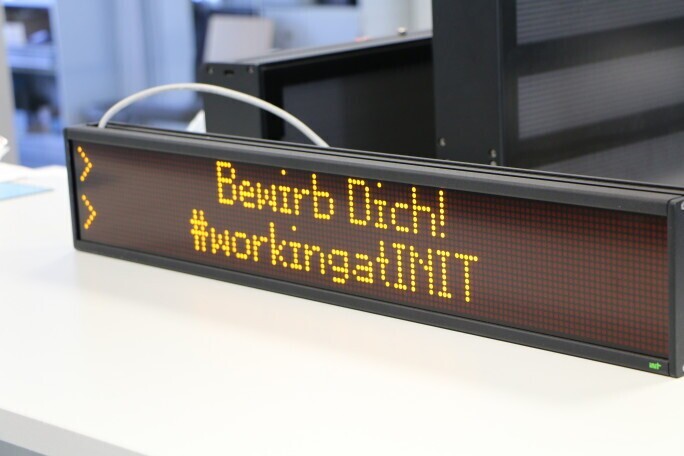 Als Anbieter leistungsfähiger Planungs- und Dispositionslösungen 
unterstützt die INIT Mobility Software Solutions GmbH 
Verkehrsunternehmen in aller Welt bei der effizienten Abwicklung ihrer betrieblichen Prozesse rund um die Planung von Fahrplänen, Umläufen und Diensten sowie bei der Disposition von Fahrer*innen und Fahrzeugen.
Shaping the Future of Mobility – together!
 Gemeinsam leisten wir einen wichtigen Beitrag für die Zukunft der Mobilität und gestalten den Öffentlichen Personennahverkehr von Morgen.
Klingt interessant? Erfahre mehr auf unserer Homepage - www.initse.com
Darauf kannst Du Dich u.a. bei uns freuen:
Flexible Arbeitszeiten & 40% Mobile Office
Finanzielle Zusatzleistungen für Kinderbetreuung & Fahrtkosten
Aktuelles Smartphone (Android/iOS) zur beruflichen & privaten Nutzung
30 Tage Urlaub + 5 Tage "Flexi-Urlaub"
Das erwartet Dich:
Du bist verantwortlich für die Installation, Konfiguration sowie Verwaltung von Datenbanksystemen und unseren Produkten auf internen und Kundensystemen
Du bist die Ansprechperson bei technischen Schwierigkeiten und übernimmst die Problembehebung nach unserem 1-st-Level-Support
In Zusammenarbeit mit der IT unserer Kunden trägst Du zur Gewährleistung des reibungslosen Betriebs bei – von der Lösungsfindung bis hin zur Betreuung der Fernwartungen
Du analysiert proaktiv bestehende IT-Betriebsprozesse, bringst Deine Ideen zur fachlichen bzw. qualitativen Weiterentwicklung der Prozesse ein und setzt diese um
Des Weiteren unterstützt Du Deine Kolleg*innen im Hamburger Büro bei der Ersteinrichtung von Hardware und Software, überprüfst die Geräteserver und hilfst bei Datensicherungen oder Wartungsarbeiten mit
Das bringst Du mit:
Die Basis Deiner Fähigkeiten bildet eine technische Aus-/Weiterbildung oder ein Studium (Systemintegration, Systemelektronik, Anwendungsentwicklung, Informatik, o.ä.)
Du hast Berufserfahrung in der Systemadministration und Systemintegration
Du besitzt Kenntnisse zu Datenbanksysteme (z.B. Oracle, MS SQL oder Versant), Computersysteme, Server und unterschiedliche Software wie Jira und Confluence
Du arbeitest lösungsorientiert und bringst proaktiv und gekonnt eigene Ideen für die Zusammenarbeit ein
Du bist kommunikativ (in Deutsch und Englisch), suchst den Austausch im Team sowie im direkten Kundenkontakt
Darüber hinaus hast Du Interesse daran, die Ergebnisse Deiner Arbeit bei gelegentlichen Dienstreise live zu erleben
Standort:
INIT Mobility Software Solutions GmbH, Hamburg
Fragen?
Bei Fragen helfen wir gerne weiter und sind über jobs@initse.com oder 0721/6100-0 erreichbar!
Pauline Patzwald
HR Recruiter