Ingenieur oder Fachinformatiker (m/w/d) für Testsysteme (QA)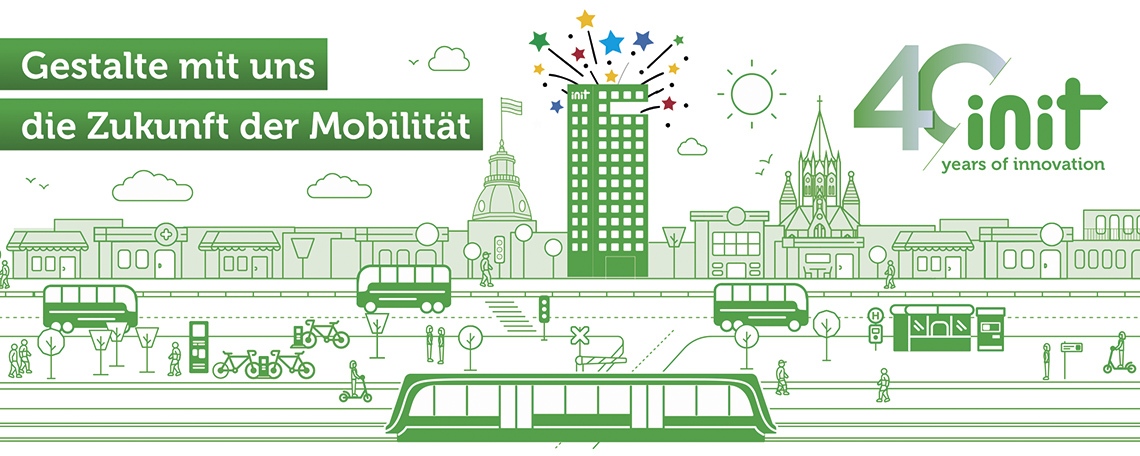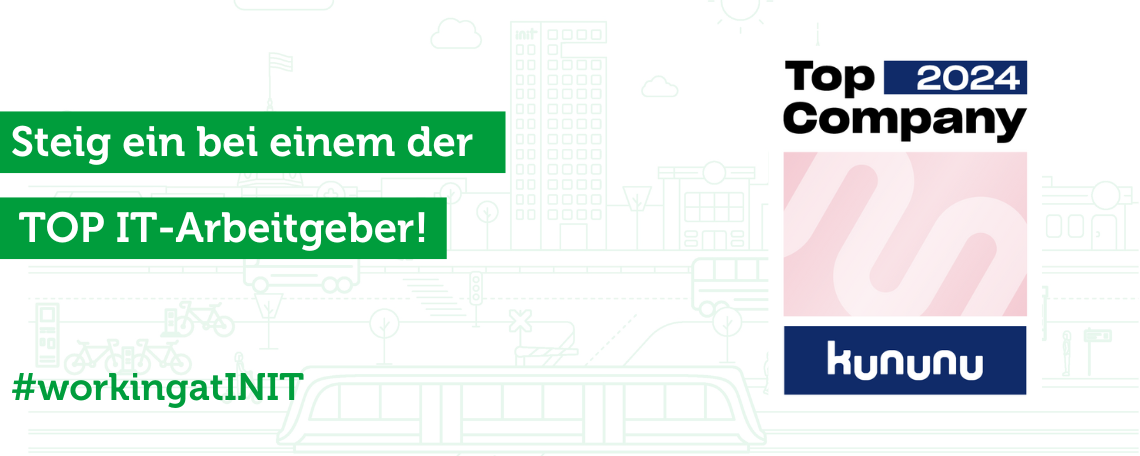 Über INIT:
Shaping the Future of Mobility – together!
Gemeinsam leisten wir einen wichtigen Beitrag für die Zukunft der Mobilität und gestalten den Öffentlichen Personennahverkehr von morgen. Klingt interessant? Erfahre mehr auf unserer Homepage -
www.initse.com
Darauf kannst Du Dich freuen:
Flexible Arbeitszeiten und Option "Mobile Office"
30 Tage Urlaub und die Möglichkeit auf  5 zusätzliche Tage "Flexi-Urlaub"
Gaming Zone, Massagesessel und Creative Area 
Finanzielle Zusatzleistungen für u.a. Fahrtkosten und Kinderbetreuung 
Aktuelles Smartphone (Android/iOS) zur beruflichen & privaten Nutzung
Das erwartet Dich:
In dieser Rolle übernimmst Du eine wichtige und steuernde Funktion in der Ausgestaltung unserer QA Strategie für eine konstant hohe Verfügbarkeit von Testsystemen und angeschlossener Hardware
Du setzt neue Testsysteme bzw. Testumgebungen auf und bist vertraut mit Deployment Skripten sowie dem Windows Betriebssystem
Du stellst sicher, dass das Aufsetzen sowie Modifizieren von Testsystemen zunehmend standardisiert wird und auch unsere automatischen Tests auf verschiedenen Umgebungen laufen
Du bist fest in unser Testteam eingebunden und unterstützt bei allen auftretenden Hardware- und Systemfragen
Durch den kontinuierlichen Austausch mit unseren Entwicklungsteams hinsichtlich der Bereitstellung von Software wirkst Du maßgeblich an der Nutzung und Weiterentwicklung unserer Testsysteme mit
Eingesetzte Tools: Unsere automatischen Testfälle werden mit TestComplete erstellt, als Testmanagement-Tool verwenden wir Zephyr Enterprise; identifizierte Fehler werden in JIRA verwaltet und die Dokumentation erfolgt mit Confluence
Das bringst Du mit:
Erfahrung im Aufsetzen von Testsystemen (PowerShell) und dem Testen angeschlossener Hardwarekomponenten bzw. komplexer Systeme
Erfahrung in der Softwareentwicklung und im Testen, sodass Du beide Welten gut vereinen und Zusammenhänge über den fachlichen "Tellerrand" hinaus erkennen kannst
Falls Du eine ISTQB Zertifizierung hast, freuen wir uns – sonst unterstützen wir Dich gerne mit passenden Weiterbildungen, um die Welt des Testens noch besser zu verstehen
Komplexe Softwaresysteme machen Dich neugierig, Deine Vorgehensweise ist systematisch und Dein Arbeitsstil strukturiert
Eigene Ideen bringst Du gerne aktiv in den Austausch mit Fachkolleg*innen ein
Durch fließende Kenntnisse in Englisch und Deutsch (in Wort & Schrift) kannst Du Dich sprachlich frei bewegen
Standort:
Karlsruhe, INIT GmbH
Du hast noch Fragen?
Wir helfen Dir gerne weiter und sind über jobs@initse.com oder 0721/6100-0 erreichbar!
Steffi Wahlich
Team Manager Recruiting