Junior Cloud Engineer (m/w/d)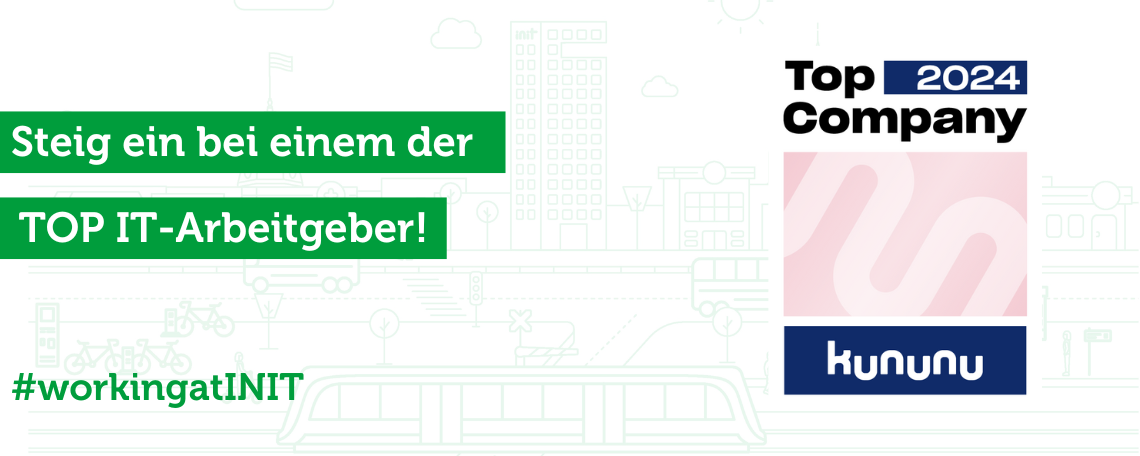 Über uns:
Shaping the Future of Mobility – together! Gemeinsam leisten wir einen wichtigen Beitrag für die Zukunft der Mobilität und gestalten den Öffentlichen Personennahverkehr von morgen. Klingt interessant? Erfahre mehr auf unserer Homepage - www.initse.com

 
Einblick in Deine Aufgaben:
In einem sich stetig entwickelnden Umfeld wirst Du als Junior Cloud Engineer zu unserem/unserer Expert*in für zukunftsfähige und moderne Lösungen:
Du stellst eine skalierbare und sichere Betriebsinfrastruktur bereit, die On-Premise und in der Cloud funktioniert
Du verwaltest die Basiskomponenten der Infrastruktur, wie z. B. Kubernetes und Broker, Monitoring oder Logging
Du stehst im engen Austausch mit unseren Entwicklungsteams und koordinierst das gemeinsame Vorgehen im Thema Cloud
Du erarbeitest Prozesse und identifizierst Regeln sowie Best Practices, wenn es um eine gemeinsame Nutzung der Infrastruktur geht
Das bringst Du mit:
Die Installation und der Betrieb einer modernen Cloud-Infrastruktur, die im ÖPNV eingesetzt wird, faszinieren dich
Dich interessieren Linux Betriebssysteme, auf deren Basis Du aktuelle Tools zur Orchestrierung von Containern unseren Entwicklungsteams zur Verfügung stellst
Neue Technologien findest Du spannend und hast Freude daran, Dich einzuarbeiten und Dein Wissen praktisch umzusetzen
Ein intensiver Kontakt zu den Entwicklungsteams gehört für Dich zur täglichen Zusammenarbeit und Du findest es gut, gemeinsam an Lösungen zu arbeiten
Gute Deutsch- und Englischkenntnisse (in Wort und Schrift) helfen Dir, Dich im internationalen Raum sprachlich frei zu bewegen
Das erwartet Dich:
Von Beginn an unterstützen wir Dich mit passenden Schulungen und Trainings rund um das Thema Cloud
Durch die Verbesserung von Angeboten im ÖPNV übernehmen wir Verantwortung für unsere Umwelt und bewegen uns gemeinsam in einer spannenden, zukunftsrelevanten Branche 
Wir bieten Dir u.a. flexible Arbeitszeiten, die Möglichkeit für Mobile Office, 30+5 Tage Urlaub, Gleitzeit, ein aktuelles Smartphone und Fahrtkostenzuschuss
Standort:
Karlsruhe, INIT GmbH
Fragen?
Bei Fragen helfen wir gerne weiter und sind über jobs@initse.com oder 0721/6100-0 erreichbar!
Sophia Coveli
HR Coordinator