Junior System Engineer | Systemingenieur (m/w/d)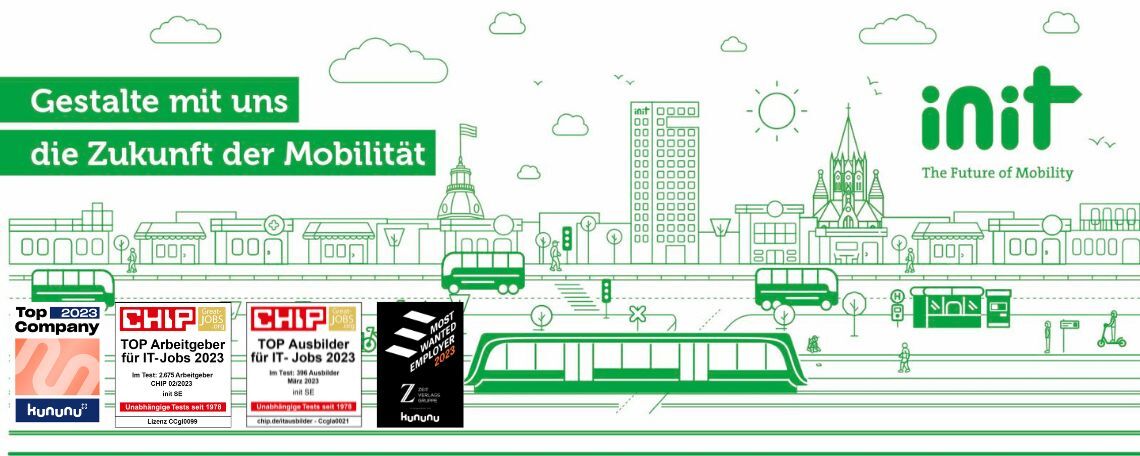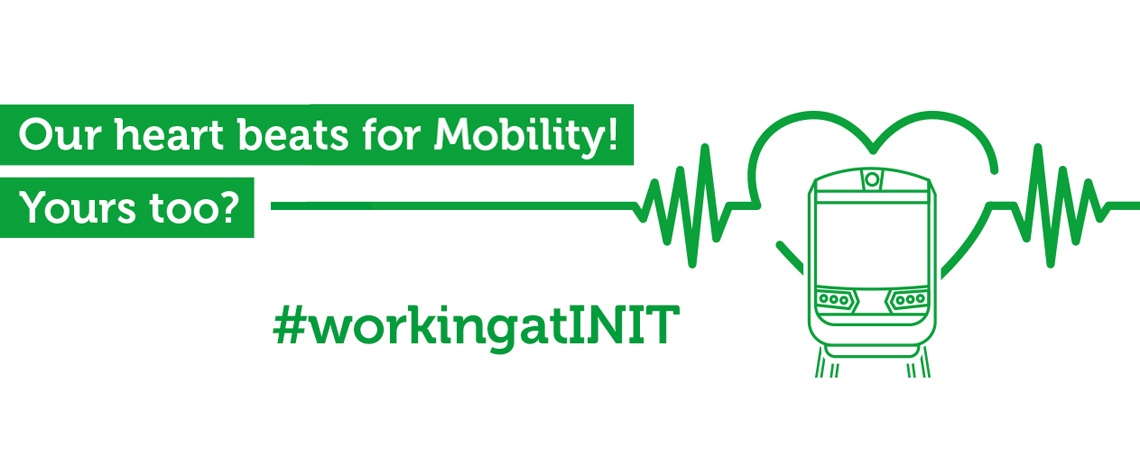 Über uns:
Shaping the Future of Mobility – together! Gemeinsam leisten wir einen wichtigen Beitrag für die Zukunft der Mobilität und gestalten den Öffentlichen Personennahverkehr von Morgen.
Klingt interessant? Erfahren Sie mehr auf unserer Homepage - www.initse.com
Dein Profil:
Als "System Engineer" steigst Du in die spannende Welt des technischen Projektmanagements ein, kannst eigene Ideen in Projekte einfließen lassen und Deine Fähigkeiten in vielseitigen Aufgaben einsetzen. Klingt gut?
Damit überzeugst Du uns von Dir:
Du bist technisch affin und interessierst Dich für komplexere Systemzusammenhänge
Deine Arbeitsweise ist strukturiert und umsichtig, Arbeitsabläufe kannst Du gut organisieren
Du bist kommunikativ (in Deutsch und Englisch) und hast Spaß am Austausch, kannst Dir künftig auch den direkten Kontakt zu Kunden vorstellen; hierbei bringst Du gerne eigene Ideen in die Zusammenarbeit mit anderen ein
Idealerweise hast Du schon erste Erfahrung im Umgang mit modularen Systemen gesammelt und verfügst über (Grund-) Kenntnisse in der Informatik
Die Basis bilden ein technischer Studienabschluss oder eine vergleichbare Qualifikation (z.B. in den Bereichen Wirtschaftsinformatik, Wirtschaftsingenieurwesen, Informatik oder Elektrotechnik)
Darüber hinaus findest Du es spannend, die Ergebnisse Deiner Arbeit bei gelegentlichen Reisen zu Kunden auch einmal live vor Ort zu erleben
Dein Aufgabengebiet:
Du bist die kommunikative Schnittstelle zwischen Projektleitung, Entwicklungsabteilung und Kunde (ÖPNV Verkehrsbetriebe) und begleitest die erfolgreiche Umsetzung unserer Projekte
Durch die enge Zusammenarbeit stellst Du sicher, dass die technischen und funktionalen Anforderungen unserer Kunden an unsere Systeme passend umgesetzt und implementiert werden
Viele unserer Systeme setzen sich modular zusammen; vor deren Auslieferung übernimmst Du den finalen Qualitäts-Check durch das Testen der Prozesse und Funktionen aus Sicht des Kunden und spiegelst eventuelle Dysfunktionen an die Fachbereiche zurück
Auf diese Weise schließt Du die "Lücke" zwischen der technisch spezialisierten Entwicklung und dem Projektmanagement und begleitest unsere Projekte produktübergreifend von der Projekteröffnung bis zur finalen Projektabnahme
Standort:
Karlsruhe, INIT GmbH
Fragen?
Bei Fragen helfen wir gerne weiter und sind über jobs@initse.com oder 0721/6100-0 erreichbar!
 
Steffi Wahlich
Team Manager Recruiting