Leitung interne Revision | Audit & Compliance (m/w/d)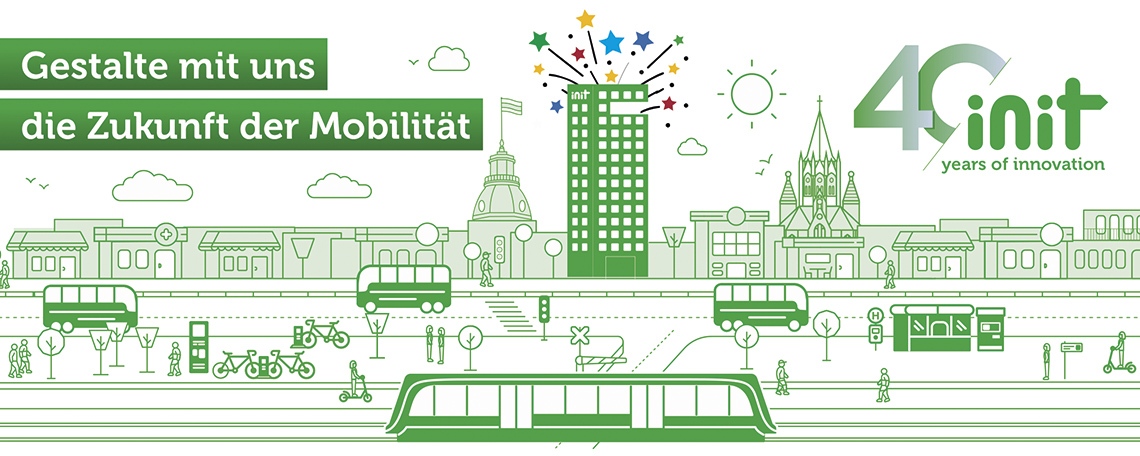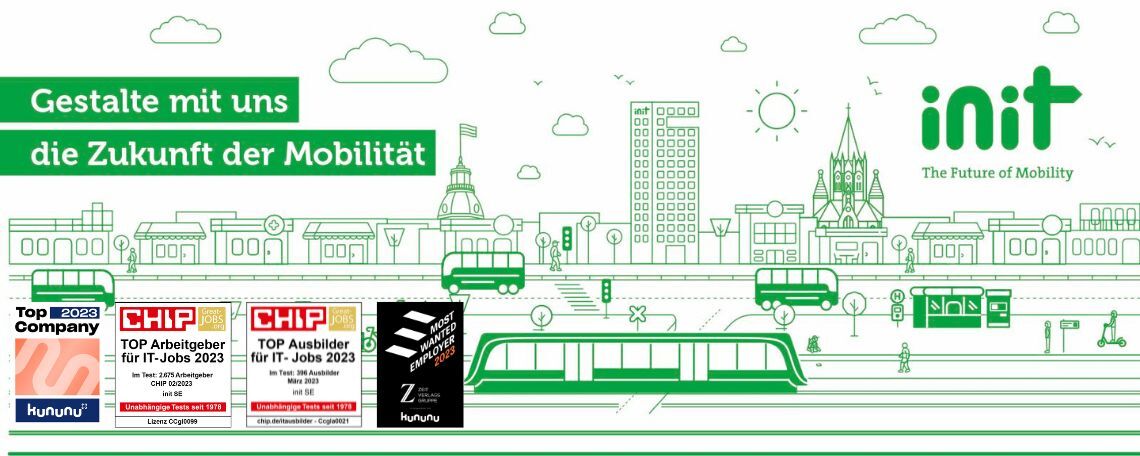 Über uns:
Shaping the Future of Mobility – together! 

Nachhaltige Mobilitätssysteme sind die Zukunft einer gesunden und effizienten Fortbewegung im urbanen Raum. Mit unseren leistungsfähigen Soft- und Hardwarelösungen gestalten wir diese Zukunft aktiv mit und erfüllen vielseitige Anforderungen von Branche und Kunden. Damit gehen komplexe Prozess- und Sicherheitsstandards sowie rechtliche Auflagen einher, anhand derer wir uns und unsere Projekte kontinuierlich weiterentwickeln. Künftig mit Ihnen als kritischer Ratgeber*in an unserer Seite?
Das tragen Sie dazu bei:
Fachliche und disziplinarische Leitung sowie Ausbau des Bereichs Interne Revision / Audit & Compliance am Hauptstandort Karlsruhe sowie fachliche Schnittstelle in die INIT Konzernwelt hinein
Risiko-orientierte Analyse interner Arbeits- und Geschäftsprozesse auf deren ordnungsgemäße Gestaltung, Zweckmäßigkeit und Wirtschaftlichkeit
Sicherstellung der Einhaltung gesetzlicher, regulatorischer, betriebswirtschaftlicher und innerbetrieblicher Anforderungen – Weiterentwicklung des Compliance-Management-Systems (CMS) sowie des Internen Kontrollsystems (IKS)
Erstellung der jährlichen Prüfungsplanung sowie Steuerung und Durchführung regelmäßiger Audits der Tochtergesellschaften und Konzernfunktionen inklusive Koordination der Nachverfolgung und Erarbeitung von Handlungsempfehlungen mit präventivem oder bereinigendem Charakter
Beratung und Begleitung des Managements, der Führungskräfte und Fachabteilungen am Hauptstandort in allen Fragenstellungen der internen Revision und zentraler Compliance-Themen wie Anti-Korruption, Datensicherheit und internem Kontroll-System
Aufbau eines Netzwerks von Compliance- und IKS-Verantwortlichen in den internationalen Tochtergesellschaften und deren Schulung zur Sicherung einer konstanten Kommunikation, zielgerichteter Umsetzung von Maßnahmen und Wahrung etablierter Qualitätsstandards
In Ergänzung dessen wiederkehrende Dienstreisen zu den globalen Standorten bei anstehenden Audits (Reisetätigkeit ca. 30-40%)
Das bringen Sie mit:
Studienabschluss (oder vergleichbare Qualifikation) im Bereich Betriebswirtschaft oder Rechtswissenschaften
Mehrjährige Fach- und Beratungserfahrung im internen/externen Prüfungsumfeld (z.B. Wirtschaftsprüfungsgesellschaft, interne Revision); disziplinarische Führungserfahrung wünschenswert
Fundierte Kenntnisse in gängigen Prüfungsstandards und gesetzlichen Anforderungen sowie in einschlägigen Prüfungstechniken, -Methoden, - Standards und -Prozessen
Erfahrung in der Planung, Durchführung und Nacharbeitung von Prüfungsplanungen und Prüfungsfeststellungen
Kompetenz in der Analyse und Bewertung von IT-gestützten Geschäftsprozessen hinsichtlich Sicherheit, Ordnungsmäßigkeit und Effizienz
Affinität für Prozesse und komplexe Sachverhalte und die Fähigkeit präzise Handlungsempfehlungen abzugeben
Sehr gute kommunikative Fähigkeiten und interkulturelle Kompetenz (Zusammenarbeit mit internationalen Ansprechpartner*innen, regionale Gepflogenheiten, Arbeitsweisen von Behörden)
Eine lösungsorientierte und erfolgsorientierte Arbeitsweise sowie ein sehr hohes Maß an Eigenständigkeit und Eigenverantwortung
Verhandlungssichere Deutsch- und Englischkenntnisse (in Wort & Schrift)
Standort:
Karlsruhe, init SE
Fragen?
Bei Fragen helfen wir gerne weiter und sind über jobs@initse.com oder 0721/6100-0 erreichbar!
Steffi Wahlich
Team Manager Recruiting