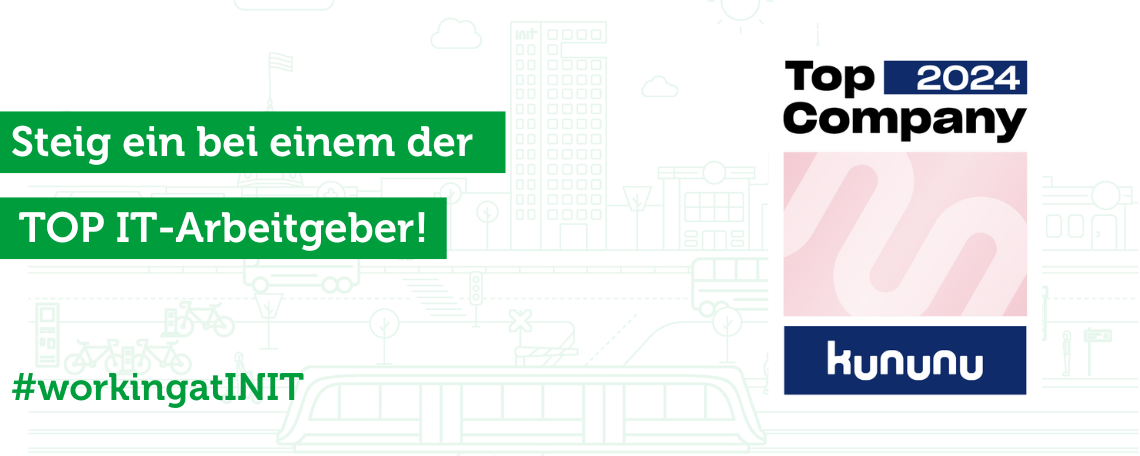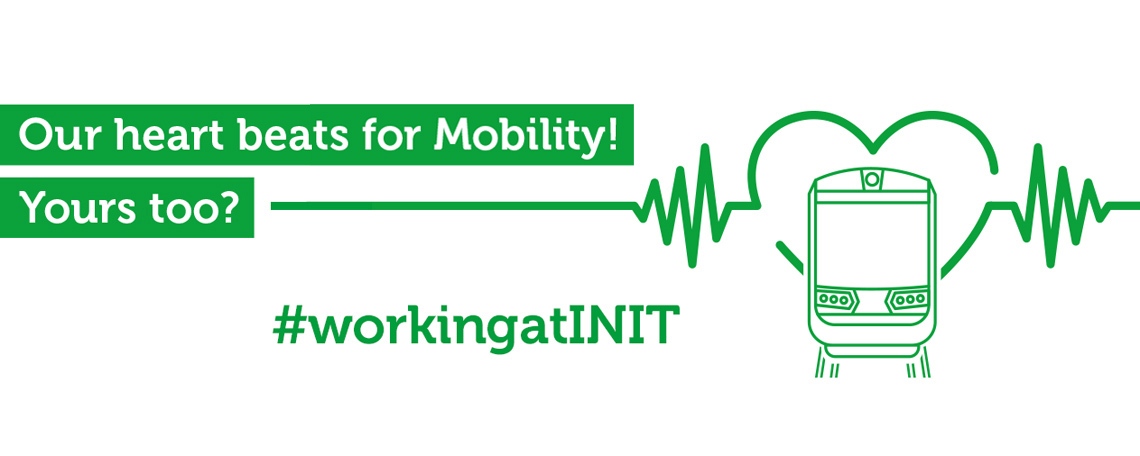 Über uns:
Shaping the Future of Mobility – together!
Gemeinsam leisten wir einen wichtigen Beitrag für die Zukunft der Mobilität und gestalten den Öffentlichen Personennahverkehr von morgen.
Klingt interessant? Erfahren Sie mehr auf unserer Homepage -
www.initse.com
Darauf können Sie Sich u.a. bei uns freuen:
Flexible Arbeitszeiten mit der Möglichkeit auf 2 Tage mobiles Arbeiten pro Woche
30 Tage Urlaub
Finanzielle Zusatzleistungen für Kinderbetreuung und Fahrtkosten
Aktuelles Smartphone (Android/iOS) zur beruflichen & privaten Nutzung
Das erwartet Sie:
Als Portfoliomanager (m/w/d) sind Sie verantwortlich für das strategische Management eines Produktportfolios mit dem Ziel der wirtschaftlich optimalen Positionierung der Produkte und Weiterentwicklung des Portfolios:
Sie koordinieren konzernweit das Portfolio "Operations Control" und entwickeln dieses gemeinsam mit den Stakeholdern weiter.
Zur Weiterentwicklung des Portfolios kennen Sie relevante Technologien ebenso wie potentielle Zukunftsmärkte und initiieren auf dieser Basis neue, innovative Produktideen.
Die fachliche Führung der Product Manager wird von Ihnen übernommen und auch bei deren Einarbeitung unterstützen Sie.
Sie arbeiten Business Cases aus und überwachen die Product Performance anhand geeigneter KPIs.
Zudem repräsentieren Sie die Produkte bei Messen und Fachveranstaltungen.
Das bringen Sie mit:
Sie haben einen Hochschulabschluss in Verkehrswirtschaft, Betriebswirtschaft, Wirtschaftswissenschaften oder einer vergleichbaren Fachrichtung.
Durch Ihre einschlägige Berufserfahrung als Produktmanager (m/w/d) oder in einer vergleichbaren Tätigkeit fällt Ihnen die Anwendung anerkannter Management-Methoden leicht.
Sie begeistern sich für nachhaltige Mobilität und kennen idealerweise die Herausforderungen des öffentlichen Personennahverkehrs.
Ihre überzeugenden kommunikativen Fähigkeiten werden durch ein hohes Maß an Empathie abgerundet.
Durch Ihre Abstraktionsfähigkeit, Ihre strukturierte Arbeitsweise und ein ausgeprägtes unternehmerisches Denken wissen Sie stets, was wichtig ist und behalten den Überblick.  
Hohe Zuverlässigkeit, Verantwortungsbewusstsein und Teamfähigkeit zeichnen Sie aus.
Sie verfügen über sehr gute Deutsch- und Englischkenntnisse in Wort und Schrift und reisen gerne gelegentlich ins In- und Ausland.
Standort:
Karlsruhe, init SE
Fragen?
Bei Fragen helfen wir gerne weiter und sind über jobs@initse.com oder 0721/6100-0 erreichbar!
Sophia Coveli
HR Coordinator