Praktikum Softwareentwicklung C++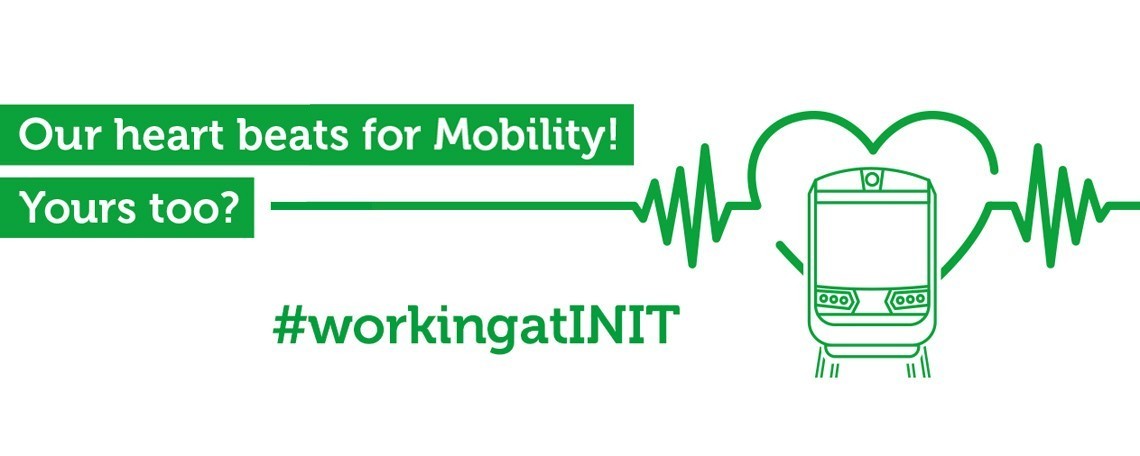 Über uns:
Shaping the Future of Mobility – together! Gemeinsam leisten wir einen wichtigen Beitrag für die Zukunft der Mobilität und gestalten den Öffentlichen Personennahverkehr von Morgen.
Klingt interessant? Erfahre mehr auf unserer Homepage - www.initse.com 
Das erwartet dich:
Softwareentwicklung im Bereich C++ für PC-basierte IT-Produkte (z.B. Bordrechner), sowie für INIT-interne Tools
Vielfältiges Aufgabenspektrum bei der Unterstützung von Teilprojekten im internationalen Umfeld
Das bringst du mit:
Studium der Fachrichtung Informatik oder ein vergleichbarer Studiengang
Gute Kenntnisse in C++ und objektorientierter Programmierung
Erfahrung im Umgang mit der Entwicklungsumgebung Microsoft Visual Studio
Teamgeist und Kommunikationsstärke
Standort:
Karlsruhe, INIT GmbH
Fragen?
Bei Fragen helfen wir gerne weiter und sind über jobs@initse.com oder 0721 6100 0 erreichbar.