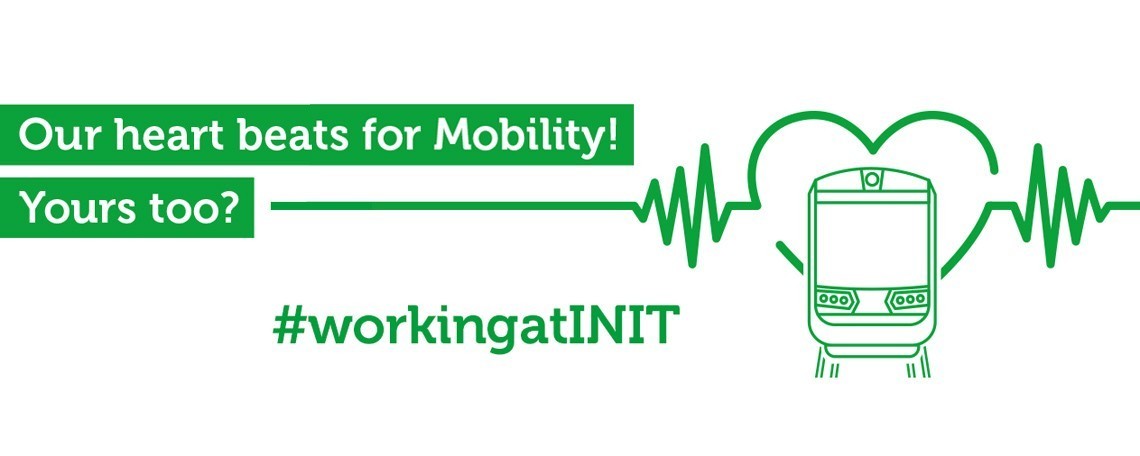 About us:
INIT is the worldwide leading supplier of IT solutions for buses and trains.

We assist more than 700 transport companies in making public transport more attractive and more efficient. Thus, we make mobility easy for both, the users of our systems and passengers in Europe, America, New Zealand, Australia and Asia. 

INIT offers space for ideas and responsibility.

Joining us will give you the chance to significantly contribute to the future of mobility while building your career. Implement your own ideas with the joy of success, assume responsibility and develop your professional and personal skills – that's what you can achieve with us. Flexible working hours, comprehensive additional benefits and a good working environment – that's what we offer you. We look forward to receiving your online application at  www.initse.com
Your responsibilities:
The Proposal Manager works closely with a team of subject matter experts to create winning proposals. A significant part of the role involves cost calculating and pricing for complex IT projects. Responsibilities will be:
Prepare quotations and complex calculations
Manage the proposal process from kick-off to submission
Provide detailed guidance to proposal contributors, subject matter experts, and subcontractors
Manage change requests for our projects in the UK and Ireland
Moderate meetings with subject matter experts and management
Write proposal documents as required
Manage review processes and ensure they are of a high quality
Continuously improve proposal processes and standardise materials
Close cooperation with affiliate teams within our headquarters in Karlsruhe, Germany
Your qualifications:
Bachelor's degree in a technical or business discipline or equivalent field of study
Proven ability in planning, producing, and delivering successful, compliant proposals within a complex business environment
Knowledge of the public transport industry would be a plus
Desire to understand and learn new technologies
Able to collaborate effectively with proposal contributors
Work independently with minimal supervision
Ability to manage your time and to prioritise and meet deadlines
Advanced working knowledge of Microsoft Office products, particularly Excel and Word
Outstanding written and verbal English communication skills
Availability for regular business travel to our headquarters in Karlsruhe, Germany
Location:
INIT Ltd, Nottingham, UK 
Do you have any questions?
Please write an e-mail to
jobs@initse.com
or contact us on 0049 721 6100 0. 
Christine Abele
HR Generalist International