Sachbearbeiter Auftragsabwicklung Controlling (m/w/d)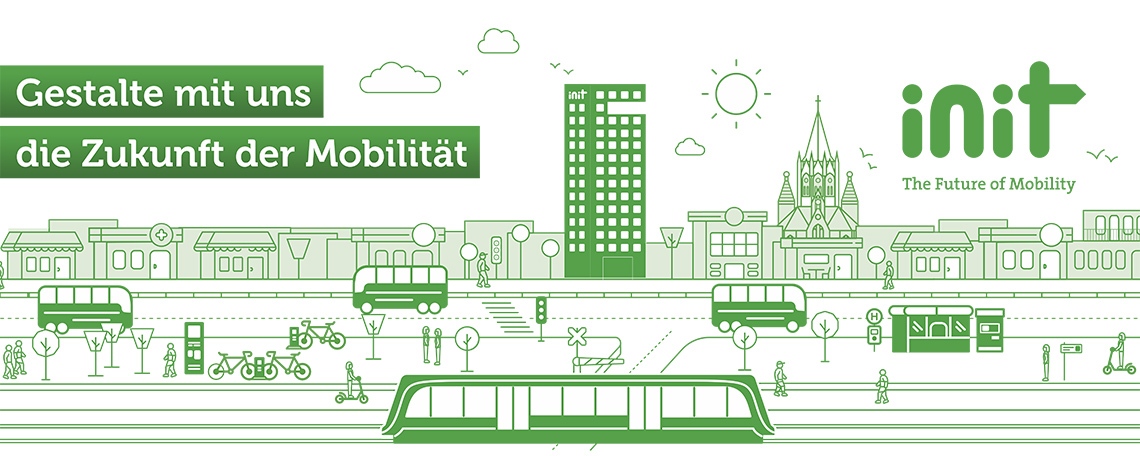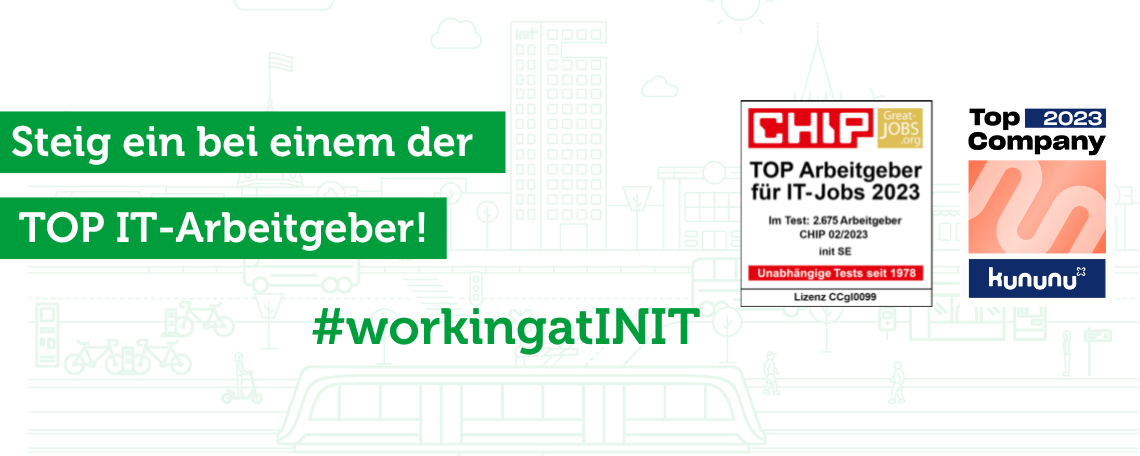 Über uns:
Als
Sachbearbeiter Auftragsabwicklung Controlling (m/w/d)
 haben Sie bei uns die Chance, Ihre Leidenschaft für Zahlen und Ihr Interesse an organisatorischen Themen miteinander zu verbinden. Ihre Aufgabe besteht darin, die finanziellen und operativen Prozesse der INIT Group zu überwachen, zu analysieren und zu steuern – national sowie international. Damit unterstützen Sie zahlreiche Verkehrsunternehmen dabei, den öffentlichen Personennahverkehr attraktiver und effizienter zu gestalten. So machen wir Mobilität einfach – für Anwender*innen unserer Systeme und für Fahrgäste in Europa, Amerika, Neuseeland, Australien und Asien. 
Worauf warten? Bewerben Sie sich jetzt. Unser Team freut sich schon auf Sie!
Darauf können Sie Sich u.a. bei uns freuen:
Flexible Arbeitszeiten mit der Möglichkeit auf 2 Tage remote
30 Tage Urlaub
Finanzielle Zusatzleistungen für Kinderbetreuung und Fahrtkosten
Aktuelles Smartphone (Android/iOS) zur beruflichen & privaten Nutzung
Das erwartet Sie:
Sie erfassen eingehende Aufträge in unserem ERP-System
Sie kontrollieren die Projektverläufe in Hinblick auf Kosten und Termine
Bei der Umsatz- und Liquiditätsplanung ist ihre Unterstützung gefragt
Die Fakturierung von Projekten liegt in Ihrer Hand
Sie kümmern sich um die kaufmännische Steuerung der Projekte mittels Plan-Ist-Vergleich
Sie bereiten Informationen im Rahmen des kaufmännischen Projekt-Reportings an die Geschäftsleitung auf
Sie betreuen die Tochtergesellschaften im In- und Ausland in der kaufmännischen Projektabwicklung
Das bringen Sie mit:
Sie besitzen eine abgeschlossene kaufmännische Aus-/Weiterbildung als Industriekaufmann/-frau oder vergleichbare Qualifikation
Sie können mit einschlägiger Erfahrung in der Auftragsbearbeitung, Auftragsabwicklung und Projektbetreuung punkten
Sie haben bereits erste Erfahrung im Umgang mit ERP-Systemen (bestenfalls IFS) sowie sehr gute Kenntnisse in MS Office (insbesondere Excel) gesammelt
Sie zeichnen sich durch eine selbstständige Arbeitsweise, fachliche Flexibilität und ein ausgeprägter Teamgedanke aus
Sie freuen sich auf die Zusammenarbeit in einem internationalen Umfeld 
Sie verfügen über gute Deutsch- und Englischkenntnisse in Wort und Schrift
Standort:
Karlsruhe, INIT SE

Shaping the Future of Mobility – together! Gemeinsam leisten wir einen wichtigen Beitrag für die Zukunft der Mobilität und gestalten den Öffentlichen Personennahverkehr von morgen.
Klingt interessant? Erfahren Sie mehr auf unserer Homepage - www.initse.com 
Fragen?
Bei Fragen helfen wir gerne weiter und sind über jobs@initse.com oder 0721/6100-0 erreichbar!
Pauline Patzwald
HR Coordinator