(Senior) IT System Engineer / Network Engineer (m/w/d)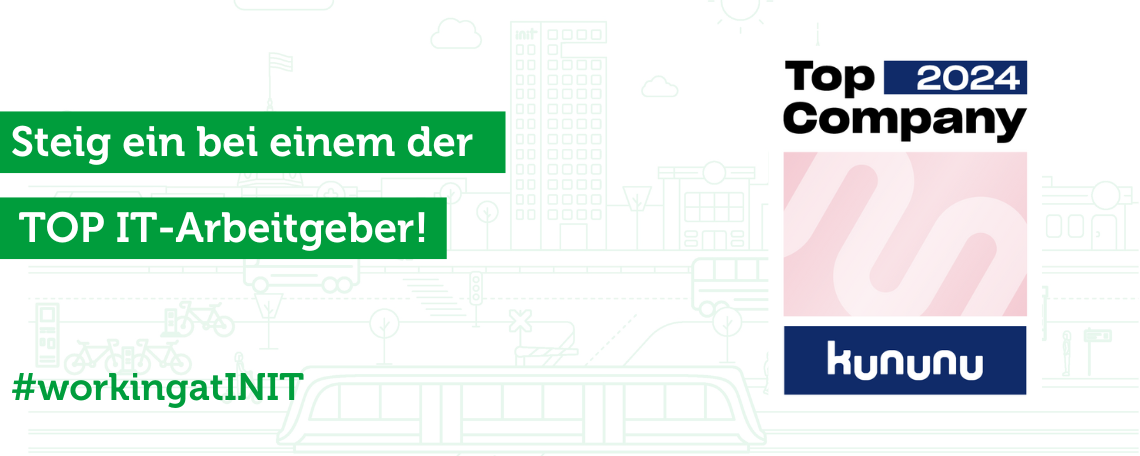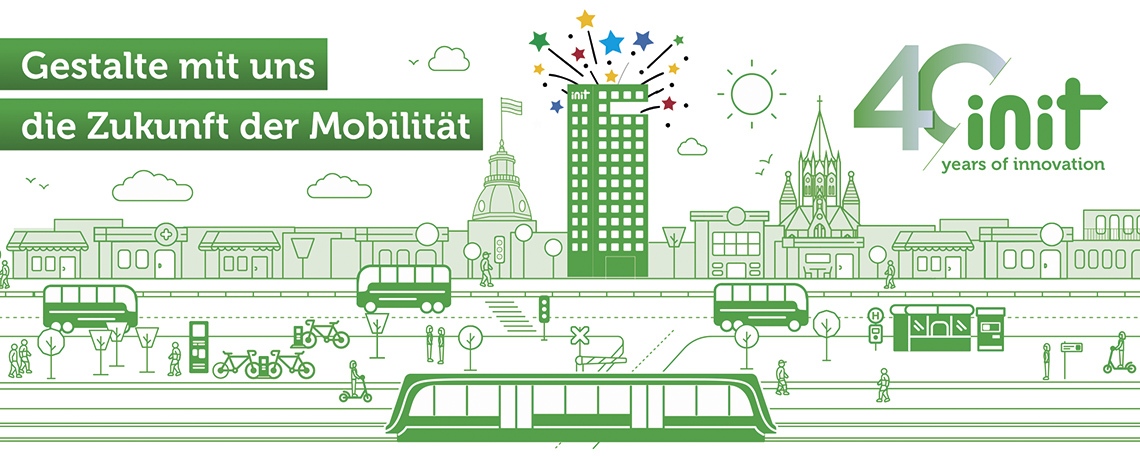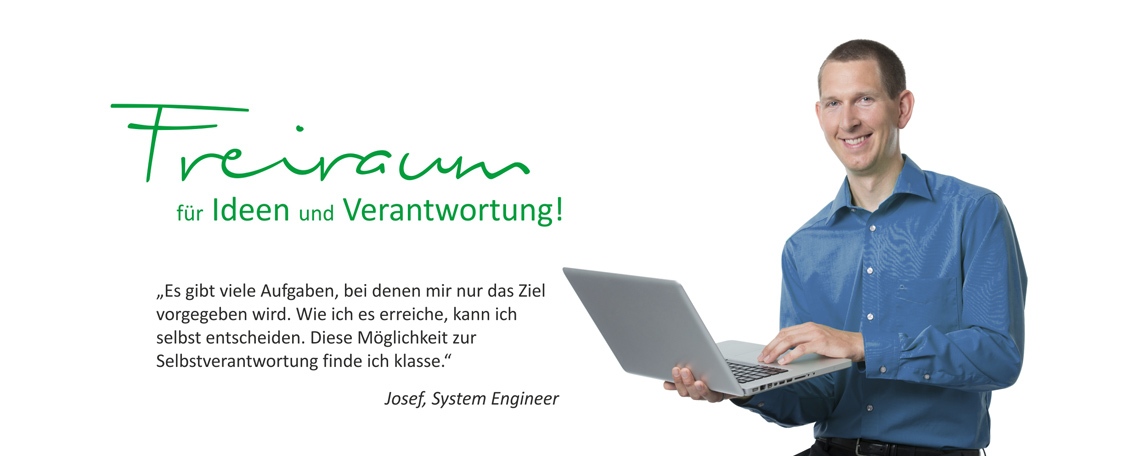 Dein erster Einblick:
Shaping the Future of Mobility – together! Gemeinsam leisten wir einen wichtigen Beitrag für die Zukunft der Mobilität und gestalten den Öffentlichen Personennahverkehr von morgen.
Klingt interessant? Erfahre mehr auf unserer Homepage - www.initse.com 

Als (Senior) IT System Engineer / Network Engineer (m/w/d) sorgst Du für die Bereitstellung individueller IT-Infrastrukturen in unseren nationalen und internationalen Kundenprojekten. Hierbei arbeitest Du in unserem 11-köpfigen Team und eng verzahnt mit anderen Fachabteilungen innerhalb INIT. Gemeinsam ebnen wir den Boden für erfolgreiche Projekte und gestalten den ÖPNV von morgen!

Überzeug Dich selbst und werde ein Teil der INIT - Wir freuen uns auf Dich!

Deine Benefits sind u.a.:
Flexible Arbeitszeiten
Mobiles Arbeiten
Aktuelles Smartphone (iOS/Android) zur beruflichen & privaten Nutzung
30 Urlaubstage
Das erwartet Dich bei uns:
Einarbeitung & Teamwork sind uns wichtig!
 Während Deiner Einarbeitung steht Dir ein exklusiver "Pate" mit Rat und Tat zur Seite. Ebenfalls und darüber hinaus kannst Du Dich immer auf dein Team verlassen. Auf diese Weise lernst Du schrittweise unser Unternehmen, unsere Technologien und unsere Arbeit kennen. Gemeinsam Lösungen erarbeiten, sich austauschen und gegenseitig unterstützen – das bedeutet für uns
Teamwork!
Hier bringst Du Deine Erfahrung ein:
Neben Hardwareinstallationen kümmerst Du dich eigenverantwortlich und in Abstimmung mit unseren technischen Projektteams und Kunden um die Einrichtung der Infrastruktur und Konfiguration von Betriebssystemen und Diensten sowie der Netzwerk- und Sicherheitsinfrastruktur
Du überwachst und führst, bei Bedarf in Zusammenarbeit mit unserer Entwicklung, 2nd und 3rd Level Fehleranalysen und Störungsbeseitigungen durch
Du bist ein wichtiger Part in der Erstellung unserer technischen Konzeptionen inkl. dem Sizing unserer Lösungsvorschläge, sowie der Erstellung von Aufwandsabschätzungen im Rahmen der Ausschreibungen/Kundenprojekte.
Kontinuierlich sorgst Du für die Beseitigung von Schwachstellen und betreust über Jahre hinweg die Weiterentwicklung der Infrastruktur unserer Kunden und deren Dienste als Grundlage für ein sicheres INIT System
Das bringst Du mit:
Abgeschlossene Ausbildung / Weiterbildung / technischer Studienabschluss
(Fokus IT-Bereich)
Mehrjährige Netzwerk- und IT-Sicherheitserfahrung
Sehr gute Kenntnisse in der Administration von Betriebssystemen (Microsoft u. Linux) und virtualisierten Umgebungen (VMware, HyperV) und deren Datensicherheit (z.B. Veeam und Symantec)
Gute Fähigkeiten im Umgang mit Hardware sowie Netzwerk- und Storagetechnologien (z.B. Cisco, Dell, SAN-Storage), Erfahrung mit Citrix ist wünschenswert
Erfahrung mit Cloud Technologien (IaC mit Azure, Terraform, Kubernetes) wäre ideal –  aber kein Muss
Gelegentliche Kundenbesuche – erlebe die Ergebnisse Deiner Arbeit live vor Ort!
Fließende Deutsch- und Englischkenntnisse in Wort und Schrift
Standort:
Karlsruhe INIT GmbH
Du hast noch Fragen?
Wir helfen Dir gerne weiter und sind über
jobs@initse.com
oder 0721/6100-0 erreichbar!
Marco Emanuele
HR Recruiter