Service Level Manager | SLA Analyst (m/w/d)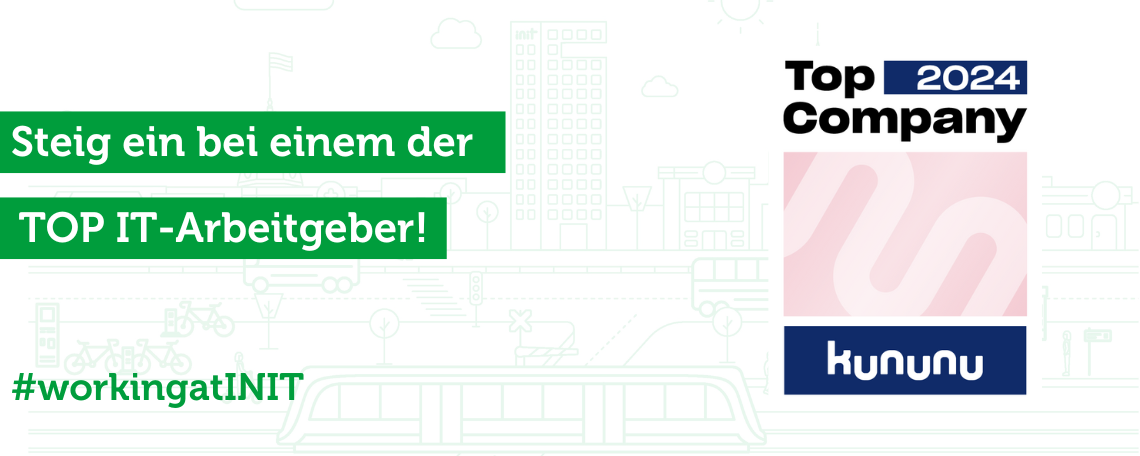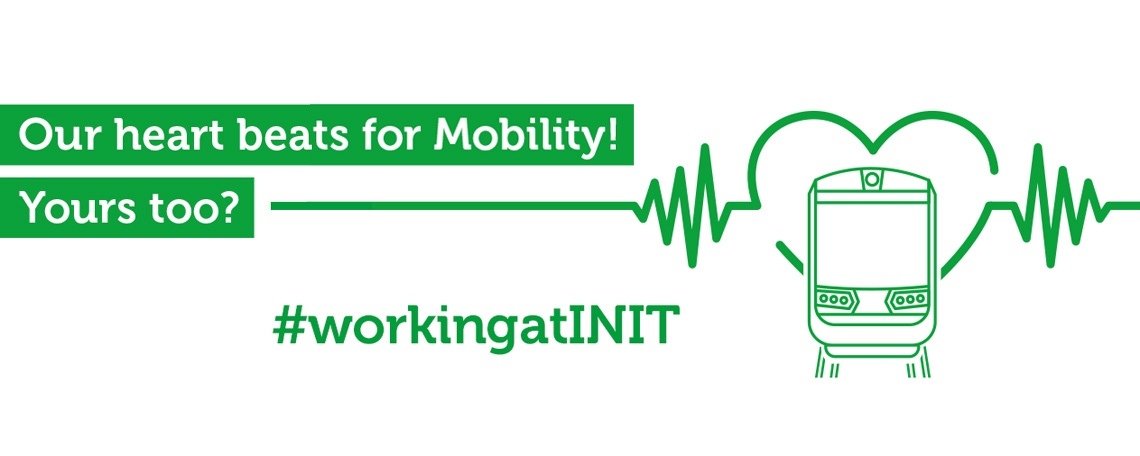 Über uns:
Shaping the Future of Mobility – together!
Gemeinsam leisten wir einen wichtigen Beitrag für die Zukunft der Mobilität und gestalten den Öffentlichen Personennahverkehr von morgen. Klingt interessant? Erfahren Sie mehr auf unserer Homepage -
www.initse.com
Ihre Benefits bei INIT sind u.a.:
Flexible Arbeitszeiten und Option "Mobile Office"
30 Tage Urlaub und die Möglichkeit auf 5 zusätzliche Tage "Flexi-Urlaub"
Gaming Zone, Massagesessel und Creative Area 
Finanzielle Zusatzleistungen für u.a. Fahrtkosten und Kinderbetreuung 
Aktuelles Smartphone (Android/iOS) zur beruflichen & privaten Nutzung
Das erwartet Sie:
Für einen bestmöglichen Service beim Einsatz von INIT Lösungen, unterstützen wir unsere Kunden aktiv bei der Nutzung und Pflege unserer Systeme. Hierbei kennen wir die individuellen Bedürfnisse und Herausforderungen der Verkehrsunternehmen (ÖPNV) und bieten passgenaue Serviceleistungen an. Für die Rolle des*der Service Level Analyst ergibt sich hieraus ein spannendes und abwechslungsreiches Tätigkeitsfeld:
Sie sind zentrale/r Servicepartner*in für einen internationalen Kundenkreis, agieren als Schnittstelle zu INIT und sorgen beidseitig für einen kontinuierlichen Informationsfluss bzw. Austausch
Innerhalb bestehender Wartungsverträge überwachen Sie Störungsmeldungen, erstellen und interpretieren regelmäßige Reportings und wirken in der Rechnungsprüfung hinsichtlich SLA Rahmen und Intercompany Verrechnungen mit
In Abstimmung mit unserem Vertrieb gestalten, bewerten und optimieren Sie die Service Level Agreements (SLA) für Wartungsverträge mit unseren Kunden
Sie erarbeiten vertragliche Standards, identifizieren spezielle Serviceanforderungen und unterstützen in Projektausschreibungsphasen
Ergänzend reflektieren Sie zusammen mit unserem Support den Umsetzungsgrad vertraglich zugesicherter Serviceleistungen, erkennen neue Dienstleistungspotenziale und entwickeln unser Service Portfolio gemeinsam weiter
Das bringen Sie mit:
 Abgeschlossenes Studium (naturwissenschaftlich, mathematisch, ökonomisch) oder vergleichbare Qualifikation zzgl. Erfahrung im Service Level Management
Hohe Zahlenaffinität und statistisches Grundverständnis sowie die Fähigkeit, Daten adressatengerecht aufzuarbeiten
Eine analytische, strukturierte Vorgehens- und Arbeitsweise; idealerweise Kenntnisse im Projektmanagement (bspw. ITIL Zertifizierung)
Technische Affinität und eine gute Auffassungsgabe hinsichtlich komplexer Sachverhalte (z.B. durch Erfahrung mit Service-/ Dienstleistungsverträgen)
Sicherer Umgang mit MS Office (fortgeschrittene Kenntnisse in Excel für die Erstellung von Reportings)
fließende Sprachenkenntnisse in Deutsch, Englisch und/oder Französisch
Standort:
Karlsruhe, INIT GmbH
Fragen?
Bei Fragen helfen wir gerne weiter und sind über jobs@initse.com oder 0721/6100-0 erreichbar!
 
Sophia Coveli
HR Recruiter