Servicetechniker im Außendienst (m/w/d) | Elektrotechnik | Informationstechnik | Nachrichtentechnik | Mechatronik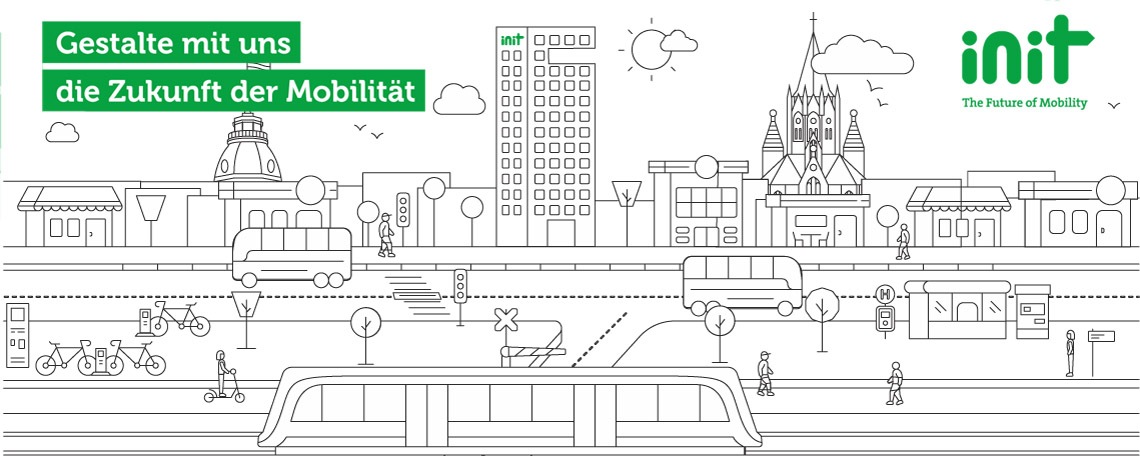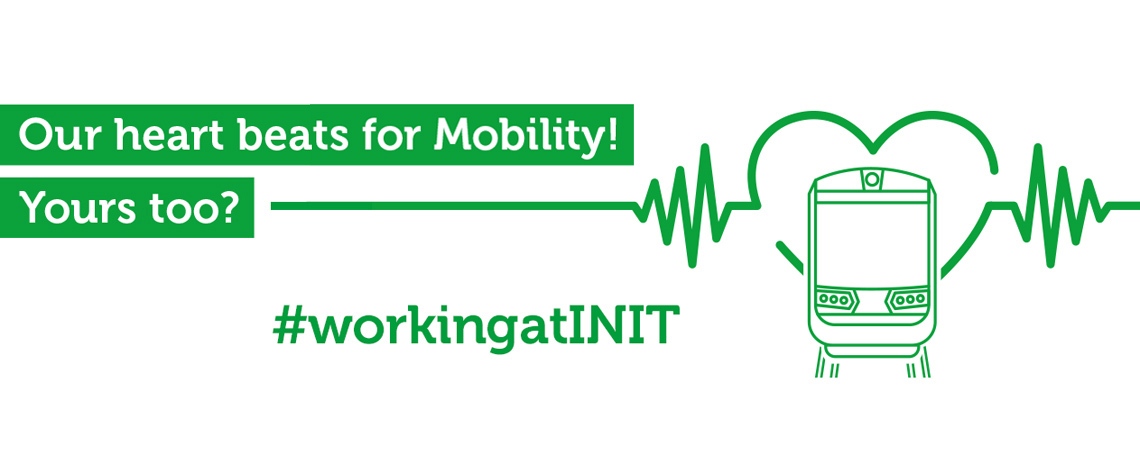 Dein erster Einblick:
Shaping the Future of Mobility – together!
Gemeinsam leisten wir einen wichtigen Beitrag für die Zukunft der Mobilität und gestalten den Öffentlichen Personennahverkehr von Morgen.
Klingt interessant? Erfahre mehr auf unserer Homepage -
www.initse.com
Als
Servicetechniker im Außendienst 
(m/w/d) erwarten Dich bei uns vielseitige und spannende Projekte mit viel Raum, um deine Erfahrung einzubringen. Für unsere inter-/nationalen Kunden bist Du vor Ort Ansprechpartner und Lösungsfinder (m/w/d). In unserem aktuell 12-köpfigen Team, arbeiten alle Hand in Hand und im direkten Austausch, um unseren Kunden ein optimales Ergebnis zu liefern.
Überzeug Dich selbst und werde ein Teil der INIT!
Deine Benefits sind u.a.:
     Dienstwagen ab Tag 1
     INIT Zulage + 25% zur Auslöse
     Aktuelles Smartphone (iOS/Android) zur beruflichen & privaten Nutzung
Das bist Du:
Eine abgeschlossene elektrotechnische Berufsausbildung (Elektrotechnik, Informationstechnik, Nachrichtentechnik oder Mechatronik) oder Weiterbildung zum Elektrotechniker mit Händchen für die mechanische Bearbeitung
Mindestens 1-3 Jahre Erfahrung im technischen Außendienst/Projektgeschäft mit direktem Kundenkontakt
Du kennst die aktuellen Normen & Vorschriften – von Vorteil wäre Deine Erfahrung im Umgang mit Oberleitungen
Du schätzt es selbstorganisiert zu arbeiten, bist kommunikativ, holst Deine Teamkolleg*innen bei wichtigen Informationen ab, arbeitest lösungsorientiert und legst großen Wert auf die Zufriedenheit Deiner Kunden
Verantwortungsbewusstes und ressourcenschonendes Handeln zeichnen Dich aus und Du kannst Dich schnell auf wechselnde Situationen einstellen
Fließende Deutsch- und Englischkenntnisse in Wort und Schrift
Gültige Fahrerlaubnis (Führerscheinklasse B)
In unseren Serviceeinsätzen erwarten Dich folgende Aufgaben:
Montage, Installation und Inbetriebnahme unserer informations- und nachrichtentechnischen Hardwarekomponenten – z.B. Funkanlagen, Bordrechnersysteme, Akustikanlagen, Ticketingsysteme und weitere Produkte im Einsatzbereich von Bus & Bahn
Ausrüstung von Haltestellen mit digitalen Anzeigern oder Fahrscheinautomaten
Arbeiten im Niederspannungsbereich, sowie auch das Organisieren und Überwachen von Freischaltungen der Oberleitungen bei Bahnen im Installationsbereich gehört ebenso zu Deinen Aufgaben
Enge Zusammenarbeit mit unserem technischen Planungsteam zur reibungslosen Umsetzung der kundenspezifischen Projekte
Eigenverantwortliche Koordination der Serviceeinsätze im Hinblick auf Qualität, Zeit und logistischen Themen sowie die proaktive Kommunikation mit unseren Kunden
Leitung des Serviceeinsatzes & Koordination unserer externen Dienstleister (Installationsfirmen) dazu gehören Terminabsprachen, Erstellen von Protokollen & Checklisten
Abnahme unserer installierten Hardware und deren Dokumentation im Beisein unseres Kunden mit anschließender Unterweisung relevanter Dritter im Umgang mit den neuen Systemen
Dienstreisen/Serviceeinsätze i.d.R. 1 Wo. gelegentlich und je nach Projektentfernung Aufenthalte von max. 3-4 Wo. am Stück, gehören für Dich zum Job (ca. 40-80% Deiner Arbeitszeit wirst Du im Außendienst sein)
Standort:
Karlsruhe, INIT GmbH
Du hast noch Fragen?
Wir helfen Dir gerne weiter und sind über jobs@initse.com oder 0721/6100-0 erreichbar!
Marco Emanuele
HR Recruiter