Software Developer / Entwickler Java – RCP (m/w/d)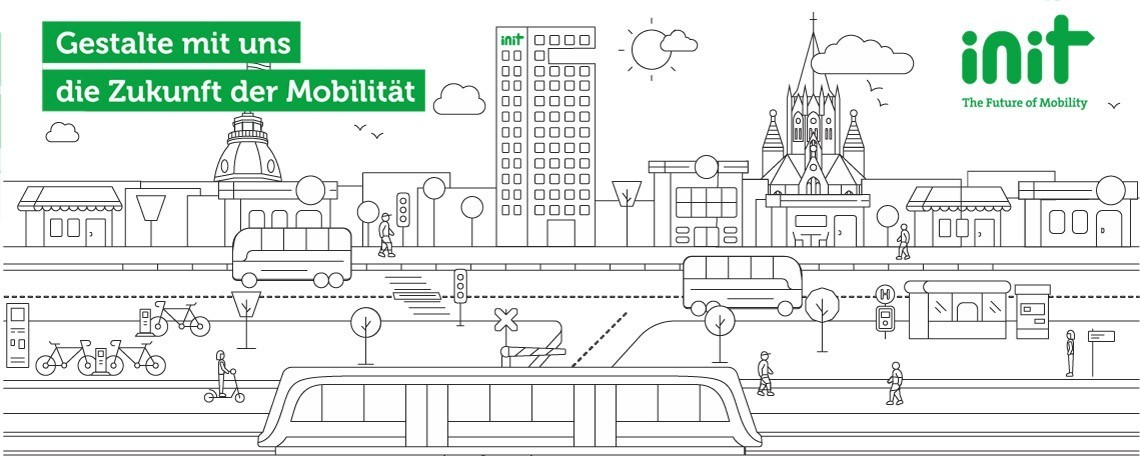 Über uns:
Shaping the Future of Mobility – together! Gemeinsam leisten wir einen wichtigen Beitrag für die Zukunft der Mobilität und gestalten den Öffentlichen Personennahverkehr von Morgen.
Klingt interessant? Erfahre mehr auf unserer Homepage - www.initse.com
Das erwartet Dich:
Neu- und Weiterentwicklung der Benutzeroberfläche unserer Leitstellen-Software, zur optimalen Steuerung des ÖPNV-Alltags und User-freundlichen Nutzung für Verkehrsbetriebe!
Gemeinsam mit Deinem Team entwickelst Du das Graphical User Interface (GUI) für unsere Applikationen
Für unsere neu entwickelte Eclipse 4 RCP Desktopanwendung implementierst du kundenspezifische Benutzerschnittstellen
Bei der Gestaltung der Use Cases bringst du dich ein und setzt diese eigenverantwortlich um
Du integrierst bestehende Swing-Komponenten in unsere RCP Applikation
Aktive Beteiligung bei der Umsetzung agiler Entwicklungsprozesse (Scrum)
Genutzte Technologien sind Eclipse 4 RCP, EMF, JavaFX, GEF, Junit, Swing, SWT sowie Git.
Das bringst Du mit:
Ein abgeschlossenes technisches Studium im IT-Umfeld oder eine vergleichbare Qualifikation setzen wir voraus
Du besitzt fundierte Kenntnisse in Java und hast bereits Erfahrung mit Eclipse RCP gesammelt oder bist bereit dich darin einzuarbeiten
Erfahrung bei der Implementierung im Swing-Umfeld wünschenswert
Der regelmäßige Austausch mit anderen ist für Dich essentiell, in Deutsch wie auch Englisch
Das Lösen komplexer Aufgaben, Entwickeln kreativer Ideen und out-of-the-box-Denken begeistert Dich
Standort:
Karlsruhe, INIT GmbH
Fragen?
Bei Fragen helfen wir gerne weiter und sind über jobs@initse.com oder 0721/6100-0 erreichbar!
 
Sophia Coveli
HR Coordinator