Software Developer / Entwickler (m/w/d) C++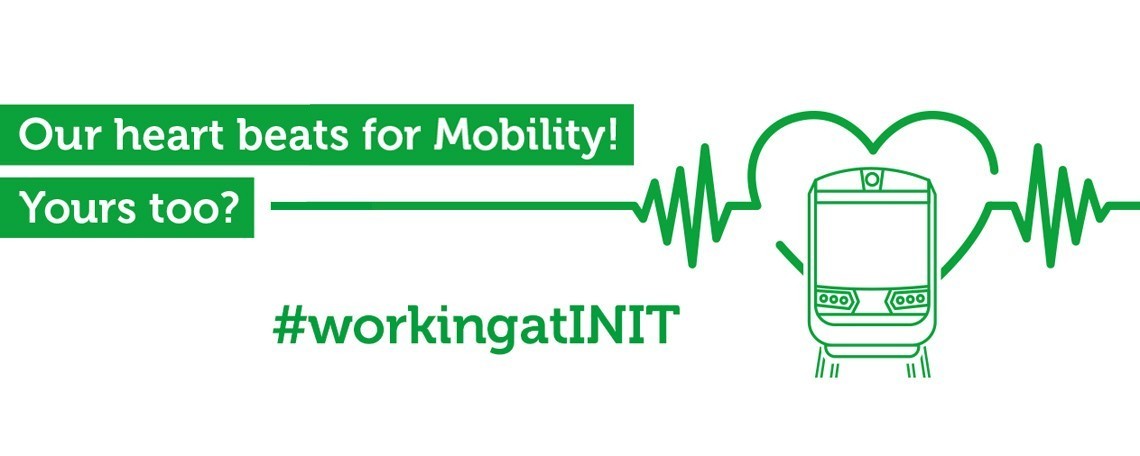 Über uns:
Shaping the Future of Mobility – together! Gemeinsam leisten wir einen wichtigen Beitrag für die Zukunft der Mobilität und gestalten den Öffentlichen Personennahverkehr von Morgen.
Klingt interessant? Erfahre mehr auf unserer Homepage - www.initse.com
Das erwartet Dich:
Softwareentwicklung in C++ für unsere PC-basierten IT-Produkte (z.B. Bordrechner, Fahrgastanzeigen und Fahrscheindrucker)
Übernahme von Projektverantwortung im Team und Kontakt mit nationalen und internationalen Kunden
Vielfältiges Aufgabenspektrum im Rahmen des Durchführens von Teilprojekten, von der Anforderungsaufnahme über die Entwicklung bis hin zur Inbetriebnahme
Angebots- und Konzeptbearbeitung sowie Produktweiterentwicklung
Das bringst Du mit:
Erfolgreich abgeschlossenes Studium im Bereich Informatik oder eine vergleichbare Qualifikation
Gute Kenntnisse in C++, objektorientierter Programmierung 
Wissen über Versionsverwaltung, Windows 10 IoT und Linux von Vorteil
Gute Deutsch- und Englischkenntnisse
Bereitschaft zu gelegentlichen Dienstreisen im In- und Ausland
Freude an der Zusammenarbeit im Team und auf internationaler Ebene
Standort:
Karlsruhe, INIT GmbH
Fragen?
Bei Fragen helfen wir gerne weiter und sind über jobs@initse.com oder 0721/6100-0 erreichbar!
 
Pauline Patzwald
HR Coordinator