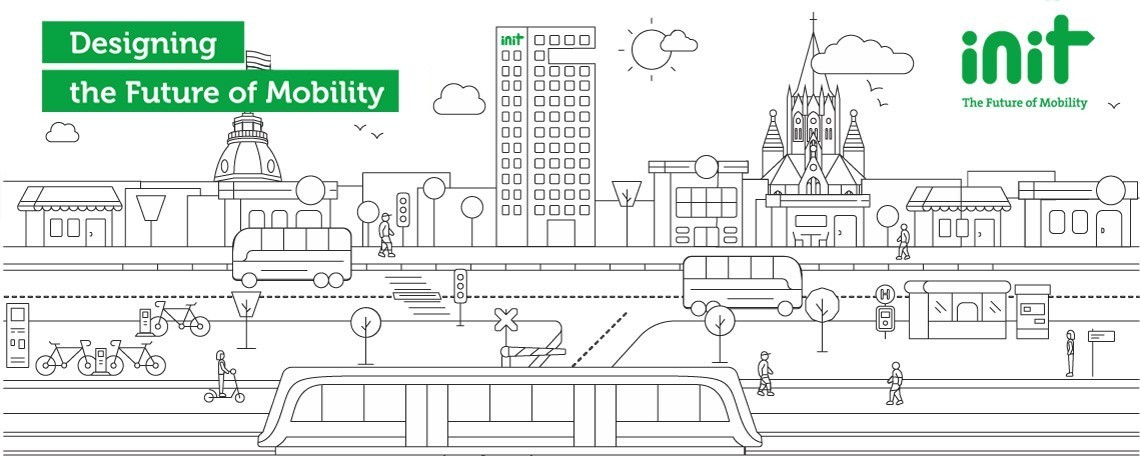 About us:
INIT is the worldwide leading supplier of IT solutions for buses and trains. We assist more than 1,100 transport companies in making public transport more attractive and more efficient and as a result, we make mobility even easier for both the users of our systems and for passengers throughout Europe, America, New Zealand, Australia and Asia.

INIT offers space for ideas and responsibility. Joining us will give you the chance to significantly contribute to the future of mobility while also building on your career. Implement your own ideas, assume responsibility and develop your professional and personal skills – that's what you can achieve with us. Flexible working hours, comprehensive additional benefits and a positive working environment within an enthusiastic, collaborative team – that's what we offer you. We look forward to receiving your online application at www.initse.com.
Your missions:
As a software tester, you will design and implement new quality standards for our individual software in the area of ticketing / payment systems for public transport. You will be integrated into our software development teams.
You will analyze technical requirements of the software and develop detailed test plans
You will test our software and customer deliveries (e.g. by means of functional, circulation, and stress tests as well as project-specific release or regression tests) and support release management
Through your work, you support the implementation of quality-assuring and quality-increasing measures, taking on an important role in the area of manual and automated testing
Close cooperation with our development teams ensures that you can exchange information and have specific contact persons at all times in order to continuously develop our testing standards
You will document identified errors using among others JIRA and Confluence
The creation and further development of test cases is currently carried out using "TestComplete" and "Zephyr"
Your qualifications:
Well-founded, practical knowledge in software testing and the development or creation of test plans
ISTQB-Certification (Certified Tester Foundation Level)
Experience in using testing systems would be appreciated
You work in a structured and precise manner taking an analytical approach and having a strong drive for optimisation
You enjoy familiarizing yourself with complex code bases and multi-layered software structures
Proficient in written and spoken English
Location:
Maynooth, Co. Kildare, Ireland
Do you have any questions?
Please write an e-mail to
jobs@initse.com
or contact us on 0049 721 6100 0.
Christine Abele
HR Generalist International