Teamleitung | Team Lead | Team Manager (m/w/d) | Softwareentwicklung für Geoinformationssysteme |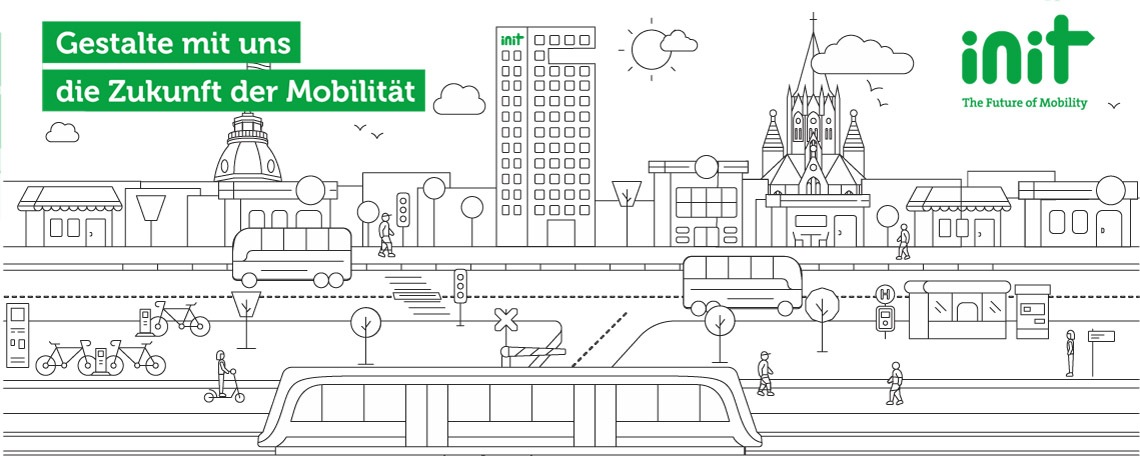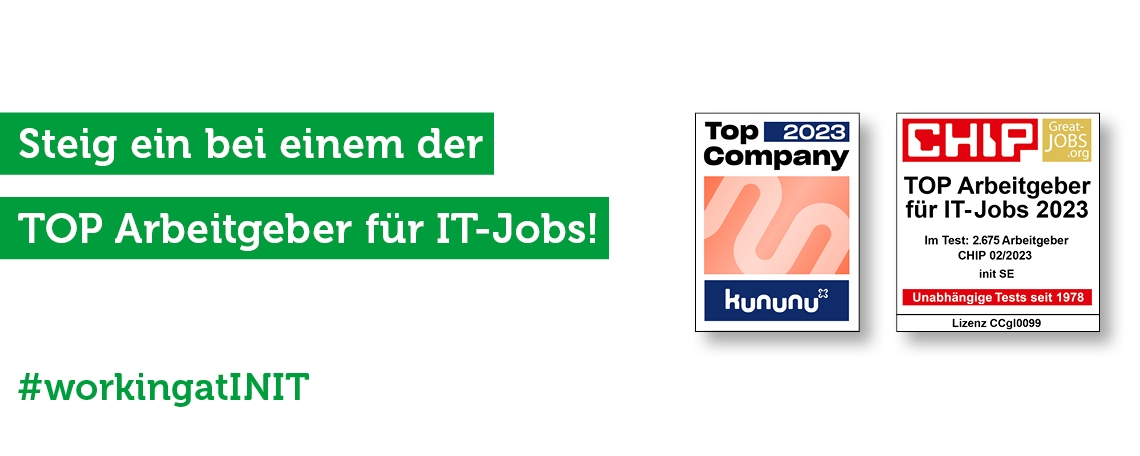 Dein erster Einblick:
Shaping the Future of Mobility – together!
Gemeinsam leisten wir einen wichtigen Beitrag für die Zukunft der Mobilität und gestalten den Öffentlichen Personennahverkehr von Morgen.
Klingt interessant?
Erfahre mehr auf unserer Homepage -
www.initse.com
Darauf kannst Du Dich freuen:
Dein zukünftiges Team kümmert sich in unseren Projekten um die Visualisierung von geographischen Informationen in verschiedenen Kartendarstellungen. Die Transformation von Kartendaten, Spatial Algorithmen (z.B. kürzeste Wege, Street Matching etc.) ist elementarer Bestandteil zur Unterstützung der zentralen Betriebsleitstelle unserer Kunden.  
Deine Benefits bei uns sind u.a.:
Flexible Arbeitszeiten
Mobiles Arbeiten
30 Urlaubstage
Aktuelles Smartphone (iOS/Android) zur beruflichen und privaten Nutzung
Hier kannst Du Dich entfalten:
Als
Teamleitung
(m/w/d) für den Bereich "Geo Information Systems" führst Du Dein Team auf Augenhöhe und stehst unterstützend bei allen verbundenen Themen zur Seite:  
Du verteilst die Aufgaben im Team, planst und koordinierst die Kapazitäten
Bei fachlichen Fragestellungen bist Du erste Anlaufstelle in für Dein Team und vertrittst dessen Interessen intern wie auch bei unseren Geschäftspartnern
Du verantwortest die fristgerechte Erfüllung von Projektzielen und hast die Qualität der Ergebnisse stets im Auge
Gemeinsam mit Deinem Team verantwortest Du die kontinuierliche Gestaltung verschiedener Tools (bspw. kartenbasierte Neuvermessung der Haltestellenpositionen etc.) zur stetigen Weiterentwicklung unserer Lösungen für den ÖPNV von Morgen
Du motivierst und bestärkst Dein Kollegen*innen darin, sich stetig weiterzuentwickeln, Teamwork aktiv zu leben und gehst hierfür mit gutem Beispiel voran
Wir freuen uns auf Deinen Erfahrungsschatz:
Dein abgeschlossenes technisches Studium (z.B. Geoinformatik, Mathematik, Informatik) oder vergleichbare Qualifikation bilden deine Basis
Die Aufgaben und Gestaltungsmöglichkeiten als Teamleitung empfindest Du als motivierend und konntest bestenfalls schon erste Erfahrungen im Bereich Geoinformatik sammeln (z.B. Umsetzen von geografischen Informationen im Projektumfeld), OpenStreetMap (OSM)
Du schöpfst aus Deiner gesammelten praktischen Erfahrung in der Softwareentwicklung mit Java und lässt diese einfließen
Als Motivator und Sparringspartner auf Augenhöhe kannst Du uns von Deinen Erfahrungen in der Mitarbeiterführung erzählen
Dein lösungsorientiertes Handeln, gepaart mit Deiner Kommunikationsstärke und der Fähigkeit ein Team zu begeistern, zeichnen Dich als emphatische Führungskraft aus
Fließende Deutsch- und Englischkenntnisse runden Dein Profil ab
Standort:
Karlsruhe INIT GmbH
Du hast noch Fragen?
Bei Fragen helfen wir Dir gerne weiter und sind über
jobs@initse.com
oder 0721/6100-0 erreichbar!
Marco Emanuele
HR Recruiter