Technischer Kundenbetreuer (m/w/d) 3rd Level Support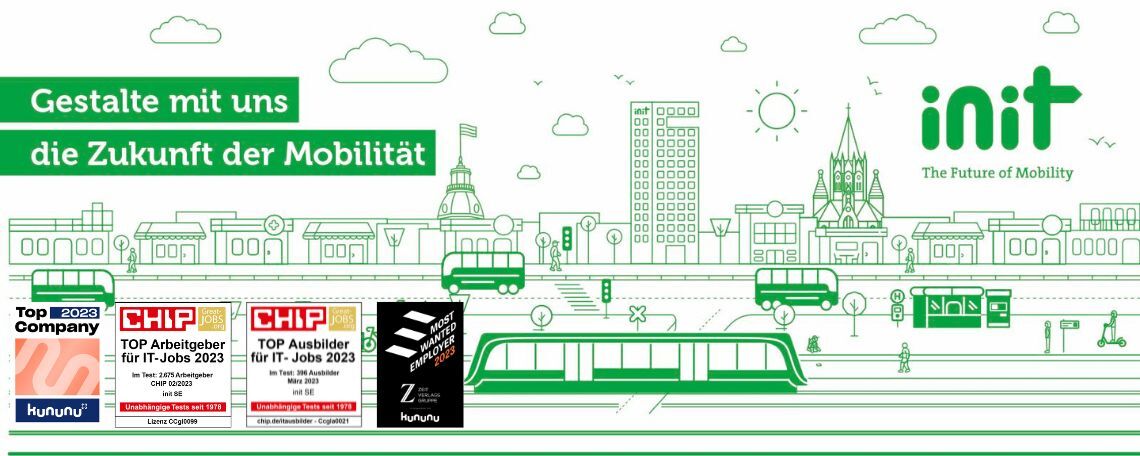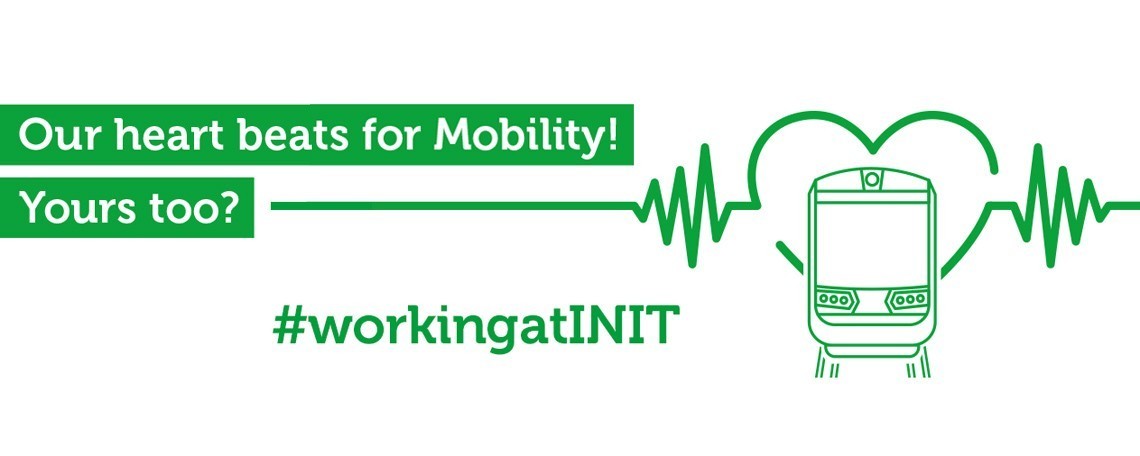 Über uns:
Shaping the Future of Mobility – together! Gemeinsam leisten wir einen wichtigen Beitrag für die Zukunft der Mobilität und gestalten den Öffentlichen Personennahverkehr von Morgen.
Klingt interessant? Erfahre mehr auf unserer Homepage - www.initse.com
Das erwartet Dich:
Als Spezialist*in für unsere Softwarelösungen im Bereich Statistik und Fahrgastzählung übernimmst Du komplexe Störungstickets, die von unserem 1st / 2nd Level Support an Dich weitergegeben werden:
Hierzu erarbeitetest Du zusammen mit unseren (inter-)nationalen Kunden Lösungen und Konzepte
Annahme der Kundenanliegen und Sicherstellung der Dokumentation aller erforderlichen Informationen im Ticket-System JIRA
Darüber hinaus untersuchst, analysierst und behebst Du Softwarefehler und deren Ursache
Nach einer definierten Testabdeckung lieferst Du eigenständig die Software(-updates) / Change Requests aus
Das bringst Du mit:
Du hast eine Ausbildung zum/zur Fachinformatiker*in, ein Studium im IT-Umfeld absolviert oder Dir Deine Fähigkeiten über praktische (Berufs-) Erfahrung angeeignet
Mehrjährige Erfahrung im 3rd Level Support / der Softwareentwicklung
Fundierte Kenntnisse in der Datenbankentwicklung (Oracle, SQL, PL/SQL) sowie Kenntnisse in der Java-Programmierung
Du verfügst über sehr gute koordinative wie auch kommunikative Fähigkeiten in Deutsch und Englisch
Du bist hilfsbereit und beschäftigst Dich gerne mit komplexen Zusammenhängen, kannst durch Deine gute Auffassungsgabe die Anliegen unserer Kunden schnell erfassen und bearbeiten
Standort:
Karlsruhe, INIT GmbH
Fragen?
Bei Fragen helfen wir gerne weiter und sind über jobs@initse.com oder 0721/6100-0 erreichbar!
 
Marco Emanuele
HR Recruiter