Product Specialist für Planungs- und Dispositionssysteme (m/w/d)
INIT - Karlsruhe
INIT Mobility Software Solutions GmbH (Hamburg)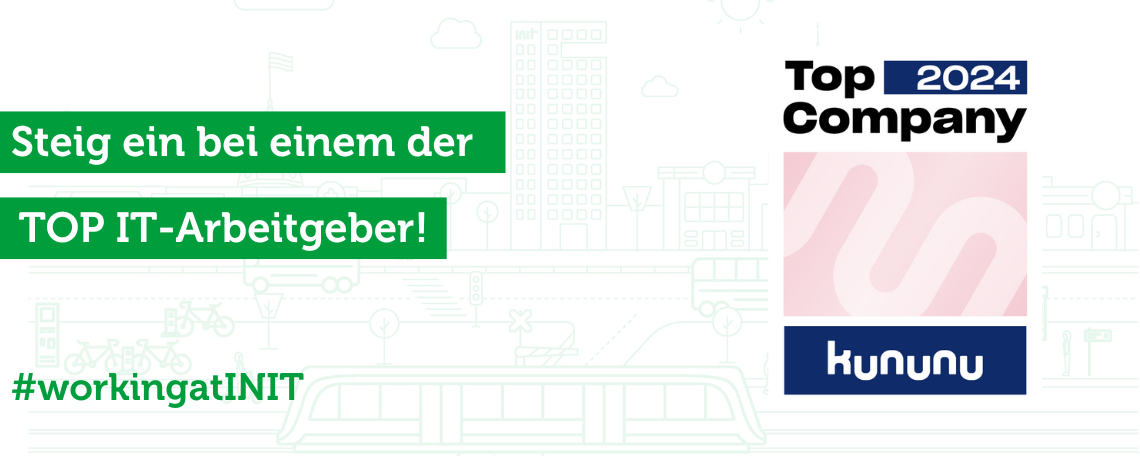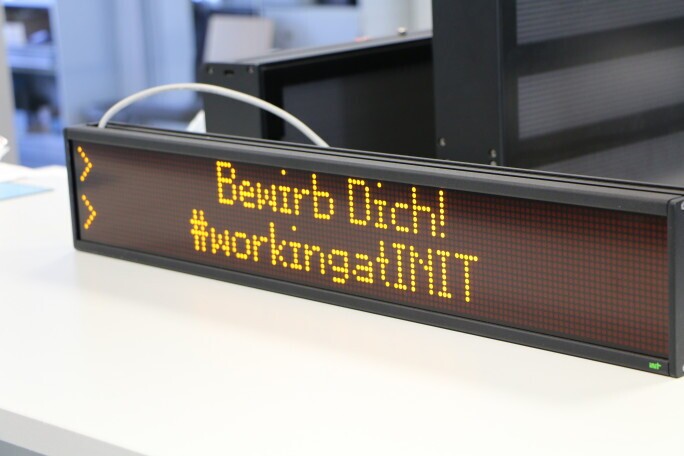 Über uns:
Als Anbieter leistungsfähiger Planungs- und Dispositionslösungen 
unterstützt die INIT Mobility Software Solutions GmbH Verkehrsunternehmen in aller Welt
 bei der effizienten Abwicklung ihrer betrieblichen Prozesse rund um die Planung von Fahrplänen, Umläufen und Diensten sowie bei der Disposition von Fahrer*innen und Fahrzeugen.
Shaping the Future of Mobility – together!
 Gemeinsam leisten wir einen wichtigen Beitrag für die Zukunft der Mobilität und gestalten den Öffentlichen Personennahverkehr von Morgen.
Klingt interessant? Erfahre mehr auf unserer Homepage -
 www.initse.com

Darauf kannst Du Dich u.a. bei uns freuen:
Flexible Arbeitszeiten & 40% Mobile Office
Finanzielle Zusatzleistungen für Kinderbetreuung & Fahrtkosten
Aktuelles Smartphone (Android/iOS) zur beruflichen & privaten Nutzung
30 Tage Urlaub + 5 Tage "Flexi-Urlaub"
Das erwartet Dich:
Ganz nah am Kunden sein und gemeinsam Erfolge erzielen. Du bist der/die Ansprechpartner*in unserer Kunden im Projektumfeld, sowohl während als auch nach erfolgreicher Systemeinführung.
Dein Fokus wird hierbei auf dem Planungs- und Datenmanagementsystem MOBILE-PLAN, dem Dispositionssystem MOBILE-PERDIS oder dem Depotmanagementsystem MOBILE-DMS liegen
Du identifizierst und spezifizierst neue Anforderungen auf Kundenseite und am Markt und berätst in verschiedenen Themengebieten, wie z.B. Optimierung, E-Mobilität oder Lenk- und Ruhezeiten
Als Spezialist*in für unsere Softwarelösungen übernimmst Du komplexe Störungstickets, die von unserem 1st & 2nd Level Support an Dich weitergegeben werden
Du stellst die Dokumentation aller erforderlichen Informationen im Ticket-System JIRA sicher, Du untersuchst, analysierst und behebst Softwarefehler und lieferst eigenständige Software(-updates) bzw. Change Requests aus
Du fungierst als proaktive Schnittstelle zu technischen Abteilungen zur Klärung von Fragen, Machbarkeiten und technischer Umsetzungen und begleitetest Vertriebsaktivitäten zur zielgerichteten Betreuung von Bestandskunden 
Das bringst Du mit:
Du hast eine Ausbildung zum/zur Fachinformatiker*in, ein Studium im IT-Umfeld absolviert oder Dir Deine Fähigkeiten über praktische (Berufs-) Erfahrung angeeignet
Du konntest bereits einschlägige Erfahrung im 3rd Level Support sammeln
Kenntnisse im Umgang mit Datenbanken (z.B. Oracle, SQL) sowie Grundkenntnisse in der objektorientierten Programmierung
Interesse und Freude am öffentlichen Verkehr, eventuell sogar Erfahrung im operativen Prozess
Kommunikation in Deutsch und Englisch gehört für Dich zum Alltag, idealerweise bringst Du auch Französischkenntnisse mit
Darüber hinaus hast Du Interesse daran, die Ergebnisse Deiner Arbeit bei gelegentlichen Reisen zu unseren internationalen Projekten live zu erleben
Standort:
INIT Mobility Software Solutions in Karlsruhe oder Hamburg 
Fragen?
Bei Fragen helfen wir gerne weiter und sind über jobs@initse.com oder 0721/6100-0 erreichbar!
Pauline Patzwald
HR Recruiter